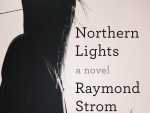 A teenager arrives in a small town hoping to find his mother, only to meet danger and disappointment in Raymond Strom's profound debut novel.
Marlon James is in search of a definition.
Nicky and Noah visit Scotland, where it's all killer castles and kilts in the seventh volume of Joe Cosentino's refreshing mystery series.
One of the book world's greatest mysteries is finally ending: J.D. Salinger's son says previously unpublished work by his late father will be coming out.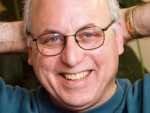 In "Guarding Gable," author Nat Segaloff fictionalizes a festinating - and (mostly) true - chapter in the life of an unforgettable Hollywood screen legend. Segaloff talks to EDGE about Gable, the facts behind the fictionalization, and his other books.
Students and teachers from the Florida school where 17 died in February's high school massacre have written a raw, poignant book about living through the tragedy.
The late founder of the Dead Poets Society of America can be inducted to the society of fallen bards now that he's now a published poet.
The anti-LGBTQ school where Karen Pence is now working has a care package coming from The Trevor Project: 100 copies of a book about a gay bunny with the same name as the Pence family pet.
Mary Oliver, the Pulitzer Prize-winning poet whose rapturous odes to nature and animal life brought her critical acclaim and popular affection, has died. She was 83.
Author Elizabeth Noble invites readers to get drunk on love in this enchanting tale of two men from opposite worlds.