1 thru 10 of 2468 Stories
After it was announced in December that Tumblr would ban pornography from its platform, several users said they would leave the site as they primarily used it to view x-rated content.
There are challenges that come with running the last Blockbuster Video on the planet.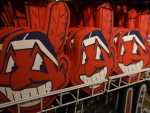 Convincing the masses that stereotyping Native Americans as savage, ignorant or humorless is insulting has been a slow movement, scholars say, and one they aren't sure will gain steam.
Irish PM Leo Varadkar brought his bf to VP Mike Pence's residence & addressed his gay identity in his comments. It made another instance of bringing attention to Pence's views on LGBTQ equality.
President Donald Trump has had it with the #fakeMelania conspiracy theories that have been circulating on social media.
Queen Elizabeth II has posted her first Instagram image.
Hillary Clinton has apparently had enough of President Donald Trump's ongoing attacks against her on Twitter and decided to throw shade at him with what else but a meme from "Mean Girls."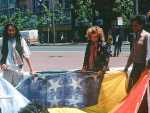 The woman who co-created the original 1978 rainbow flags with the late Gilbert Baker and another gay man has started a crowdfunding campaign to recreate that iconic LGBT Pride symbol for schools, community centers, and other groups.
A young man named Charlie Bird played the part of BYU mascot Cosmo the Cougar. But the mascot's mask wasn't the only thing concealing the man beneath.
Fox News fave Tomi Lauren took to Twitter this week to lash out against the LGBTQ community, urging people to stop "attacking traditional men and marriage at every turn."
1 thru 10 of 2468 Stories