1 thru 10 of 3468 Stories
Plácido Domingo returns to the stage at the Salzburg Festival on Sunday in his first appearance since nine women accused him of sexual harassment in a report by The Associated Press.
There is now a "Rolling Stones Rock" on Mars, and it's giving Mick, Keith and the boys some serious satisfaction.
Lana Del Rey is sharing a nearly 10-minute music video for two new songs off her forthcoming album.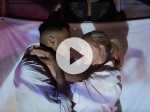 Taylor Swift's newest album "Lover" is out now and the pop star has also shared the music video for the self titled track.
Taylor Swift plans to re-record her songs after her catalog was purchased by popular music manager Scooter Braun.
Ralph Solo's new single recalls his brush with "conversion therapy." It was a horrific experience for Solo, and one that annihilated his self-esteem. The song's lyrics, taken from the diary he kept at the time, were written as a prayer.
Rising pop star Billie Eilish has scored her first No. 1 single on Billboard's "Hot 100" chart and in doing so, dethroned out rapper Lil Nas X's record-breaking single "Old Town Road."
Carrie Underwood, who has hosted the Country Music Association Awards since 2008 with Brad Paisley, is losing her partner-in-crime.
Matt Healy, the lead singer behind the rock band the 1975, is making headlines this week after locking lips with another man during a Wednesday concert in Dubai to take a stand against the region's anti-gay laws.
Elvis Presley fans carrying lit candles in the Tennessee night are visiting the rock 'n' roll icon's grave at Graceland during the annual vigil commemorating his death 42 years ago.
1 thru 10 of 3468 Stories