1 thru 10 of 4645 Stories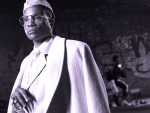 A breakdown of the queer 71st Primetime Emmy nominations.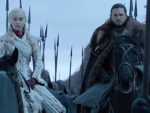 HBO's "Game of Thrones" slashed its way to a record-setting 32 Emmy nominations Tuesday for its eighth and final season, leading HBO back to dominance over Netflix.
Netflix has decided to remove a graphic suicide scene from the Season 1 finale of its show "13 Reasons Why" as the series prepares to launch its third season.
The filming of "Bisbee '17," a documentary about what happened July 12, 1917, was a history lesson for residents recruited to play historical figures in the production filmed exactly 100 years later that weds documentary and collective performance.
HBO announced Thursday that it is renewing buzzy teen drama "Euphoria" for a second season.
When a long-running, much-admired television series ends, Emmy voters can bring the show and its stars back for a final bow — or give them the bum's rush.
If you've binged your way through "Stranger Things" Season 3, Ryan Murphy may have your 80s nostalgia craving covered.
It will be case closed next season for "How to Get Away with Murder," with the show's upcoming sixth season to be its last.
The Fourth of July meant hot dogs, fireworks and President Donald Trump for many Fox News viewers.
"Orange is the New Black" became a showcase for actresses of color, thanks to nuanced story lines with depth that have often proved elusive.
1 thru 10 of 4645 Stories