Top Story
Members of the House last week offered their version of a "Medicare-for-all" bill that is broader than what's been put forth by Sen. Bernie Sanders (I-Vt.), whose 20...
Leading House Democrats, backed by Speaker Nancy Pelosi, are unveiling broad legislation to shore up the Affordable Care Act.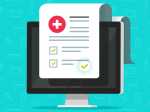 The U.S. government claimed that ditching paper medical charts for electronic records would make health care better, safer and cheaper. Ten years and $36 billion later, the digital revolution has gone awry.
If you're hoping to reduce household food waste, experts say there are two key things to do: Eat what you have, and buy only what you need.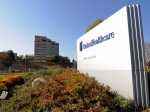 The nation's largest health insurer is expanding a program that passes rebates from drugmakers directly to the people that use their medications.
A bipartisan group of state lawmakers announced plans to address surprise medical bills in a way that would take the "burden" off Texans.