Gay Minneapolis-St. Paul: The Latest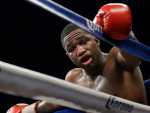 The online feud between pro boxer Adrien Broner and social media personality Andrew C. Caldwell escalated with an Instagram tantrum from Broner that was chock-full of racial and homophobic expletives.
Tax records show that the foundation associated with fast food chain Chick-fil-a, which has in the past expressed opposition to marriage equality, has donated to several anti-LGBTQ groups.
The Trump administration and coal industry allies are insisting that a federal black lung trust fund will continue to pay benefits to sick miners despite a drastic cut in funding.
Gov. Phil Bryant says he's not worried about lawsuits as Mississippi prepares to enact one of the strictest abortion laws in the nation.
Could Aunt Becky be headed to prison? It could go either way, experts say.
It's official: André Aciman formally announced this week that he is working on a follow up to his 2007 gay coming-of-age novel "Call Me By Your Name," which was turned into a film in 2017.
The Brazilian Government announced this week that Brazil will allow visa-free entry for U.S. citizens beginning June 17, 2019.
"Empire" co-creator and executive producer Lee Daniels says the weeks since cast member Jussie Smollett was arrested and charged with fabricating a racist and homophobic attack have been "a freakin' rollercoaster."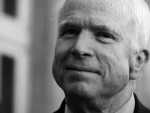 Casting aside rare censure from Republican lawmakers, President Donald Trump aimed new blasts of invective at the late John McCain, even claiming credit for the senator's moving Washington funeral and complaining he was never properly thanked.
K-pop singer Jung Joon-young was attending a South Korean court hearing Thursday on whether a warrant will be issued for his arrest on allegations he illegally shared sexually explicit videos of women taken without their knowledge or consent.
At a packed eastern Iowa house party, a staffer for Democrat Beto O'Rourke's presidential campaign tried to clear enough space for the candidate to reach the kitchen, where he would need to climb a stepladder to address the crowd.
Scottish actor Liam Brennan has been playing the mysterious titular character in Stephen Daldry's radical rethinking of J.P. Priestley's 1945 drama "An Inspector Calls." EDGE spoke to the actor about the role and the play.
Prime Minister Jacinda Ardern announced an immediate ban Thursday on sales of "military-style" semi-automatic and automatic weapons like the ones used in the attacks on two mosques in Christchurch that killed 50 worshippers.
If you're trying to be more eco-friendly at home, should you use your kitchen garbage disposal? It depends.
If you're hoping to reduce household food waste, experts say there are two key things to do: Eat what you have, and buy only what you need.
Carvana (NYSE: CVNA), a leading e-commerce platform for buying and selling used cars, unveiled its newest Car Vending Machine today in Pittsburgh.
Labrador retrievers aren't letting go of their hold on U.S. dog lovers, but German shorthaired pointers are tugging on the top ranks of doggy popularity.
Contracts with so-called restrictive covenants are now common in medicine, although some states limit their use.

Located northeast of Quebec City along the St. Lawrence River, the Charlevoix Flavor Trail features more than four dozen local growers, producers and restaurateurs in an area known as a rural vacation spot for the wealthy in the early 20th century.
Saturday night, the Washington Heights neighborhood held their new weekly LGBT all-inclusive party with pop, urban and Latin mix beats by DJ Nesto who kept the crowd dancing all night long.