OUTfest 2019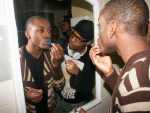 Life for the homeless LGBTQ kids that hang out on Chelsea Piers on Manhattan is far from rosy, but at least there there is a supportive community to which they feel they belong
This 70-minute film documents June 1977 gay pride parades interspersed with interviews of participants, watchers, and haters, along with LGBT-themed folk music (one song notes that this day is "a curtain of people, hand in hand").
The LGBTQ drama from the award-winning writer/director Jayro Bustamante shows how tough it is to come out as gay in Guatemala.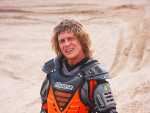 There are plenty of questions raised in Harrod Blank and Sjoerd Djik's documentary, and not all of them have answers. One thing is clear, though: You don't have to completely understand someone to hear them, feel for them, and accept them.
Part thriller, part lesbian romantic drama, part 100-proof delirium, this film from Marie Kreutzer.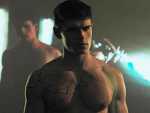 Austrian filmmaker Gregor Schmidinger calls this psychedelic trip a post-gay coming of age story.
This Spanish drama is about four woman who have remained friends since their childhood. But it seems that maybe that friendship is only a facade.
The 1968 unmissable documentary about NY Drag Queens has been lovingly restored for Stonewall 50.
OUTfest celebrates its 37th anniversary this year. Come see what they have chosen for this year's LGBTQ film festival! Here's the full lineup.