Top Story
President Donald Trump on Monday accused those responsible for launching the special counsel investigation of "treasonous things" and said they "will certainly be lo...
1 thru 10 of 47151 Stories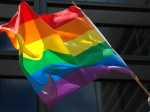 A judge who played a key role in Kansas's first same-sex marriage has announced his retirement.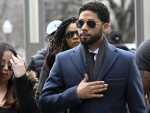 Prosecutors on Tuesday abruptly dropped all charges against Jussie Smollett, the "Empire" actor who was accused of lying to police about being the target of a racist, anti-gay attack in downtown Chicago, his attorneys said.
Last week saw another opportunity slip through Chick-Fil-A's fingers when San Antonio agreed to allow a number of chains to open new locations at the city's airport — but only if the company, which has a long anti-LGBTQ history, were excluded.
The Trump administration has told a federal appeals court it wants the entire Affordable Care Act struck down, an outcome that could leave millions uninsured and revive a winning political issue for Democrats.
Colorado may be about to join the growing list of states that have outlawed the practice of so-called "conversion therapy" on minors.
Facebook is taking steps to reduce the spread of false information on its platforms ahead of India's general election, company officials said Monday.
Western critics took issue with the Queen/Freddie Mercury biopic "Bohemian Rhapsody" over its apparent straight-washing of the rock front man but China took things further, completely erasing any mention of queerness in the musical drama.
Long-term caregiving has emerged as one of the major issues in California's Capitol this year — an issue facing states across the nation.
Leading House Democrats, backed by Speaker Nancy Pelosi, are unveiling broad legislation to shore up the Affordable Care Act.
The owner of a Washington, D.C, barbershop is accused of posing as a Howard University student and preying on incapacitated teenagers.
1 thru 10 of 47151 Stories