Chinese Parent Company Kunlun Prepares Grindr IPO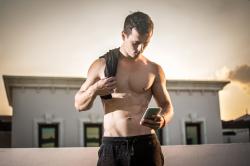 Grindr has been owned by a Chinese company called Kunlun since 2016. Since then, the company has been exploring the idea of an initial public offering for the popular gay dating app. Plans have so far fallen through, however, due to privacy concerns drawing the attention of a US national security panel.

According to Reuters, in March "The Committee on Foreign Investment in the United States (CFIUS) has informed Kunlun that its ownership of West Hollywood, California-based Grindr constitutes a national security risk."

Yesterday however, despite those security risks and rumors that the company would try to sell Grindr, CNBC reports that Kunlun is revisiting the option of an IPO again.

"Kunlun said in May it had agreed to a request by the Committee on Foreign Investment in the United States (CFIUS) to sell Grindr, setting a June 2020 deadline to do so and putting preparations for an IPO of the app on hold," according to CNBC. Since then, the CFIUS has dropped its opposition to the IPO plan, and Kunlun is revisiting the idea.

Additionally, a source told CNBC that Kunlun is continuing efforts to sell the app, despite the IPO preparations being relaunched.

The BBC reports: "Kunlun said Grindr would be listed on a market outside China but no date for the listing was provided."
Comments on Facebook