1 thru 10 of 1439 Stories
Antonio Brown was released by the New England Patriots on Friday after a second woman accused him of sexual misconduct.
A new venture backed by many of video gaming's biggest publishers is unveiling a network that hopes to be to esports what ESPN has been to traditional sports.
Ten years ago, Gareth Thomas, a star rugby players who hails from Wales, made international headlines when he came out as gay. Now Thomas has come out again - as HIV-positive.
New Orleans radio station WWL-AM, the home station of the New Orleans Saints and LSU Tigers, tweeted a homophobic slur directed at one of their own sports reporters, Seth Dunlap, Tuesday. Read the timeline of events and public responses to the incident.
New England Patriots wide receiver Antonio Brown has been accused of rape by a former trainer.
New Orleans Saints quarterback Drew Brees says he's been unfairly and incorrectly portrayed as anti-gay after recording a video encouraging Christian students to take their bibles to school.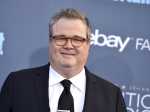 "Modern Family" star Eric Stonestreet plays the part of the bumbling younger brother of Kansas City Chiefs head coach Andy Reid in a new spoof video that was released in advance of the first game of the regular season.
Serena Williams was in pain — "acceptable" pain, her coach called it — after rolling her right ankle during the second set of a U.S. Open victory.
A second French league game in three days was interrupted due to banners deemed homophobic as Paris Saint-Germain beat Metz 2-0 Friday.
Former New England Patriots player Ryan O'Callaghan spills the tea on gay and bisexual NFL players in his new book, claiming that he knows for a fact that there are non-heterosexual players on every team.
1 thru 10 of 1439 Stories