Gay Minneapolis-St. Paul: The Latest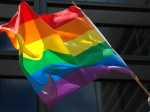 A judge who played a key role in Kansas's first same-sex marriage has announced his retirement.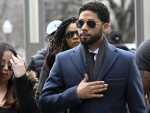 Prosecutors on Tuesday abruptly dropped all charges against Jussie Smollett, the "Empire" actor who was accused of lying to police about being the target of a racist, anti-gay attack in downtown Chicago, his attorneys said.
Last week saw another opportunity slip through Chick-Fil-A's fingers when San Antonio agreed to allow a number of chains to open new locations at the city's airport — but only if the company, which has a long anti-LGBTQ history, were excluded.
The Trump administration has told a federal appeals court it wants the entire Affordable Care Act struck down, an outcome that could leave millions uninsured and revive a winning political issue for Democrats.
Former cohost of "The View" Elisabeth Hasselbeck appeared on "Fox & Friends" Tuesday and reacted to news that her cohost Rosie O'Donnell once had a crush on her.
Colorado may be about to join the growing list of states that have outlawed the practice of so-called "conversion therapy" on minors.
Jeremiah Lloyd Harmon, the openly gay "American Idol" contestant who has been making headlines for his rousing performances, is continuing to blow away judges Katy Perry, Lionel Richie and Luke Bryan.
Facebook is taking steps to reduce the spread of false information on its platforms ahead of India's general election, company officials said Monday.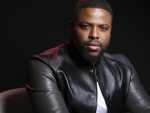 Winston Duke went from relative obscurity to being a household name with his first film and he wasn't even the lead, or second or third performer listed for that matter.
Western critics took issue with the Queen/Freddie Mercury biopic "Bohemian Rhapsody" over its apparent straight-washing of the rock front man but China took things further, completely erasing any mention of queerness in the musical drama.
Long-term caregiving has emerged as one of the major issues in California's Capitol this year — an issue facing states across the nation.
This coming-of-age comedy, written by Neil Simon and adapted from his is award-winning play, features Jonathan Silverman in his first leading role and follows the life of a boy much like the playwright.
The White House and business groups are stepping up efforts to win congressional approval for the U.S.-Mexico-Canada trade accord. But prospects are uncertain given that Republicans are at odds with some aspects of the plan.
It's not a startup but a grassroots band of volunteers from London's tech industry developing websites to prevent Brexit, Britain's departure from the European Union that has fallen into complete disarray.
The U.S. government claimed that ditching paper medical charts for electronic records would make health care better, safer and cheaper. Ten years and $36 billion later, the digital revolution has gone awry.
Ride-hailing service Uber announced on Tuesday it has acquired Mideast competitor Careem for $3.1 billion, giving the San Francisco-based firm the commanding edge in a region with a large, young, tech-savvy population.

When is the last time that you put any considerable amount of thought into your product choices? Hair can make or break a first impression. If you've been feeling like you should up your hair game, consider these eight picks.
Don't expect new music from Justin Bieber anytime soon.
Studying abroad can bring great rewards, but being a visitor in a foreign land also comes with significant risks.
Bar patrons in New York's Greenwich Village were in the right place at the right time when Adele and Jennifer Lawrence showed up.