Gay Minneapolis-St. Paul: The Latest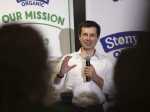 There are no policy positions on his website. He has virtually no paid presence in the states that matter most. And his campaign manager is a high school friend with no experience in presidential politics. Welcome to the campaign of Pete Buttigieg.
With French police suicides on the rise, Paris authorities are investigating yellow vest protesters who encouraged police to kill themselves.
The 1998 death of James Byrd Jr. was one of the most gruesome hate crimes in U.S. history. The town's past will be revisited this coming week, when the convicted ringleader in Byrd's slaying is scheduled to be executed.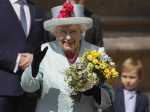 Queen Elizabeth II is celebrating her 93rd birthday, which this year coincides with Easter Sunday.
President Donald Trump's lawyer Rudy Giuliani insisted Sunday the president's 2016 campaign did nothing wrong by taking information from the Russians, as House Democrats pledged stepped-up investigations.
The Warner Bros. horror film based on a Mexican legend about a woman who murdered her children and wanders the world looking for them brought in $26.5 million as the weekend's top film.
Democratic presidential candidate Kamala (KAH'-mah-lah) Harris is tapping into a network of historically black colleges and universities to mobilize her supporters.
Polls opened Sunday in Ukraine's presidential runoff as the nation's incumbent leader struggles to fend off a strong challenge by a comedian who denounces corruption and plays the role of president in a TV sitcom.
At least 30 people were killed and nearly 300 wounded in near simultaneous blasts that rocked three churches and three hotels in Sri Lanka on Easter Sunday, officials said.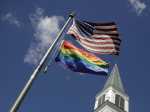 America's largest mainline Protestant denomination is on a path toward likely breakup over differences on same-sex marriage and ordination of LGBT pastors.
In moments of concern as Mueller's investigation into Russian interference in the 2016 election got underway, Trump turned to his spy chiefs for help.
This charming road movie takes its two characters - boyhood friends trying to reconnect - to unexpected, but fortuitous, places.
The uproar is among recent examples of strife in an expensive city that is both overwhelmed by tech wealth and passionate about social justice.
Now would-be migrants create chat groups and organize using social media to leave in caravans.
Don't let any of these myths prevent you from making the most of available travel rewards.
Auto shows may be waning in importance as companies find other ways to introduce new products, but the New York International Auto Show still has a healthy list of new vehicle debuts.
Polo Ralph Lauren is reimagining its iconic Polo shirt with Mother Nature in mind. Introducing The Earth Polo, crafted from thread derived entirely from recycled plastic bottles and dyed in an innovative process that uses zero water.
Workplace wellness programs have become an $8 billion industry in the U.S. But a study published Tuesday in JAMA found they don't cut costs for employers, reduce absenteeism or improve workers' health.
Many if not most Americans have never crossed the U.S. border with Mexico by land or spent any time in that region. This unfamiliarity can make it easy for politicians to distort what's going on. Immersion travel is one solution.
DJ Brent Covington and DJ Taffy hosted a busy night at FUZZ @ The Alley Bar last Friday night. Check out who was there.