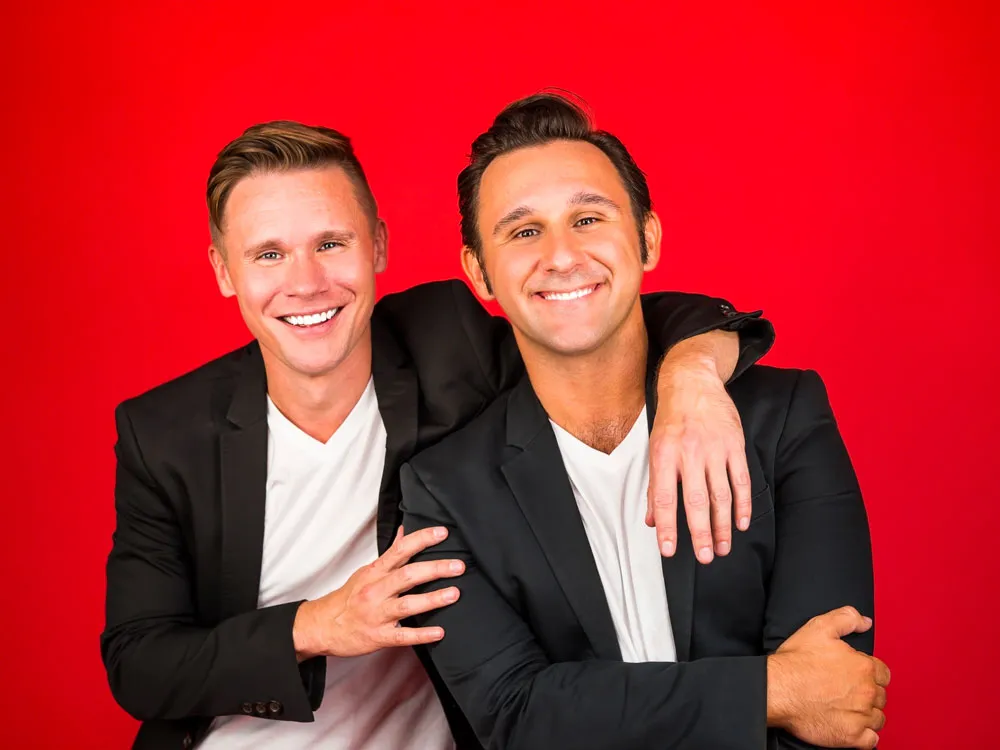 'The New Belters' – Seth Sikes + Nicolas King – Head to Boston
Meeting each other was inevitable. So was performing with one another. Yet, before this year, cabaret performers Seth Sikes and Nicolas King had not really done either, which is a mystery, since they have so much in common. They are both thirty-something, both cabaret performers, and both strongly connected to the Judy Garland legacy.
Sikes, who has been performing as a cabaret singer for the past eight years, has designed several cabaret acts that pay tribute to Judy Garland, along with the many other iconic divas who have been his lifelong inspiration. King has been performing since the age of four, and performing solo acts since he was 14 in jazz rooms, cabaret clubs, theaters, and concert halls almost exclusively with the late great jazz pianist Mike Renzi. And for 10 years, throughout his teens, King opened for Liza Minnelli, Garland's daughter, whom he knew through his grandmother Angela Bacari, who was Minnelli's vocal coach. King refers to Minnelli, who mentored him and opened up opportunities for him, as his "Auntie Mame."
Another common thread is they are both Broadway babies. Sikes was assistant director for "The Band's Visit," which won 10 Tony Awards, and "The Nance" starring Nathan Lane. King, as a child actor, appeared not only in "Hollywood Arms" opposite Linda Lavin, and "A Thousand Clowns" opposite Tom Selleck, but also as the longest-running Chip in "Beauty and the Beast."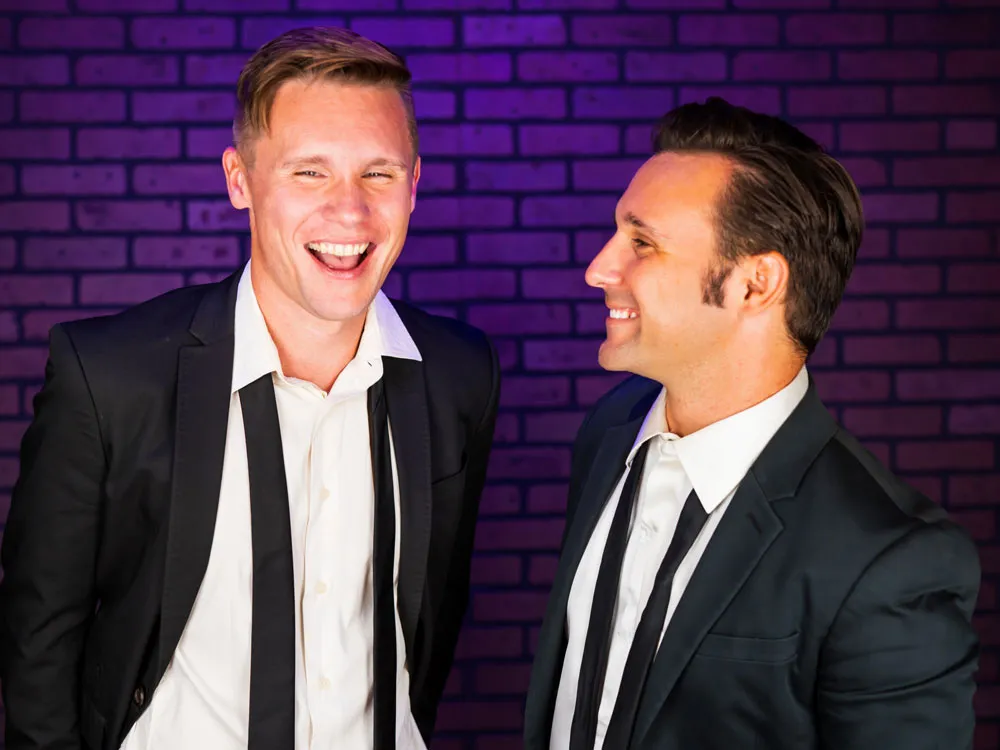 Sikes and King have leveraged this common ground into a new cabaret show, "The New Belters," which they will bring to the Club Café's Moonshine Room on Thursday, December 22, direct from LA, Las Vegas, Palm Springs and New York.
 "When they come together as 'The New Belters,' a special kind of energy force forms and it's reminiscent of, say, Martin & Lewis (Dean Martin and Jerry Lewis)," declared Stephen Sorokoff of Time Square Chronicles. He continues, "Their musical tastes embrace each other, and they may be one of the most affable pairings in quite some time. With good banter, excellent musicianship, and a whole lot of 'showbiz,' they score over and over and over again."
Yet, it was their differences that had them moving in separate orbits and delayed the inevitable. Sikes is a Broadway belter, while King moves in the jazz circles of the Blue Note and Birdland. Sikes, hailed as "the best male singer of his generation" by Theatre Scene, is also a comedian, performing popular songs with his own parody lyrics that range from risqué to irreverent. His banter is unabashedly campy, and his past shows were loosely autobiographical, tracing his upbringing as a young gay man from Paris, Texas, to his dreams of breaking into New York show business. King, described by Stephen Holden in the New York Times as "a precociously polished… pop-jazz crooner," is a more seriously trained musician, with a swing and jazz focus passed down from the likes of Tony Bennett and Mel Tormé to King through Renzi who was their musical director.
In fact, these differences might have kept them apart permanently. "We'd seen videos of each other. I knew that Seth was yet another boy tributing divas like Liza and Barbra and Judy," recalls King. "I thought that market was so saturated, and I was so busy performing, I never went to see him." But then fate intervened when Sikes was preparing a tribute show celebrating the Judy Garland Centennial this past June at 54 Below. "It happened very quickly," recalls Sikes.  "We had only met in passing once years ago through a friend, but we didn't know each other at all. For the Judy show, I had all these guest singers, and one dropped out."
But a second fateful event sealed the deal. "One night, we ran into each other on 9th Avenue in NYC. It was 1:30 in the morning, and we were both a little tipsy," chuckles King. "He asked me to fill in for someone who dropped out of his Judy tribute, and I said, 'Let's sleep on it,' since we were both a little drunk. But 20 minutes later, we were both texting while I was on the train to Brooklyn, and we came up with an idea." The duet they sing at the Garland Centennial Tribute on the YouTube video was the first time they performed together in front of an audience, having only rehearsed the song once at the sound check just prior to the show.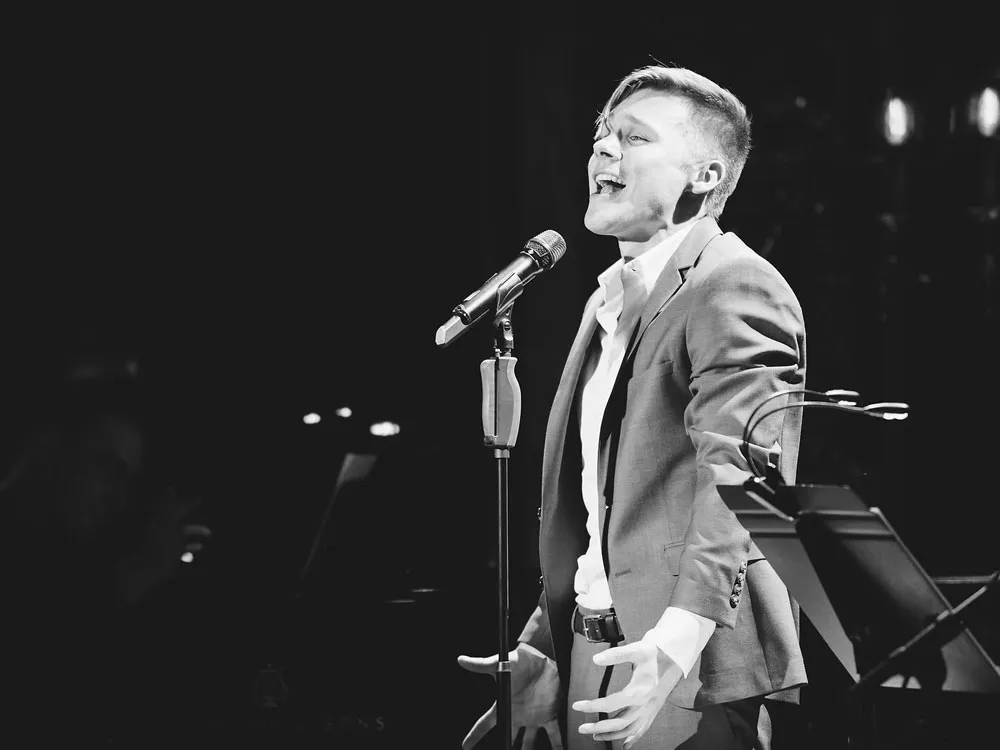 That experience led to an almost instant friendship. "We started hanging out, singing at piano bars," Sikes recounts. "We discovered we liked all the same singers and songs, and I said I was doing a Barbra Streisand show, and he started helping me pick songs, and he became a guest in my show."
They also hung out together surfing the internet, introducing each other to favorite singers. "One night we were watching YouTube videos, going down a rabbit hole of music, and we had such chemistry, liking all the same things, and we turned to each other saying, 'Why don't we do a show together?' " recalls King. "We got booked right away in LA , Palm Springs, Vegas, and then realized, 'Now we've gotta create a show!'"
The title of the show, "The New Belters," came to them while they were rehearsing the show, realizing there were a lot of numbers where they belt. It reminded them of an old episode from Judy's TV show from the '60s. "A then-unknown, very young Barbra Streisand, she was maybe 19, appeared as a guest on Judy's show, and while she's talking with Judy, Ethel Merman, who is in the audience, starts singing from her seat, and then comes up on stage," marvels King. "Talk about a trifecta! Judy asked what Ethel thought of the new kid, and Ethel said, 'She's the new belter,' and we thought about it and said it would make a great title." And, while there will certainly be some belting, Sikes promises the show "has peaks and valleys."
Even though the show is relatively new, having only premiered in New York this past October, they seem to perform it differently each time. While the basic structure is somewhat fixed, the choice of songs is fluid, owing mostly to the fact that both seasoned performers have nearly boundless repertoires. "Depending on the audience and where we go, I change my set. We do have a whole opening and discuss how we met, and then he presents me," notes Sikes. "For a gay audience, I'll do something slightly gayer. In Florida, [the 'Don't Say Gay' state], I had to do less of that. But for Boston, we'll see…"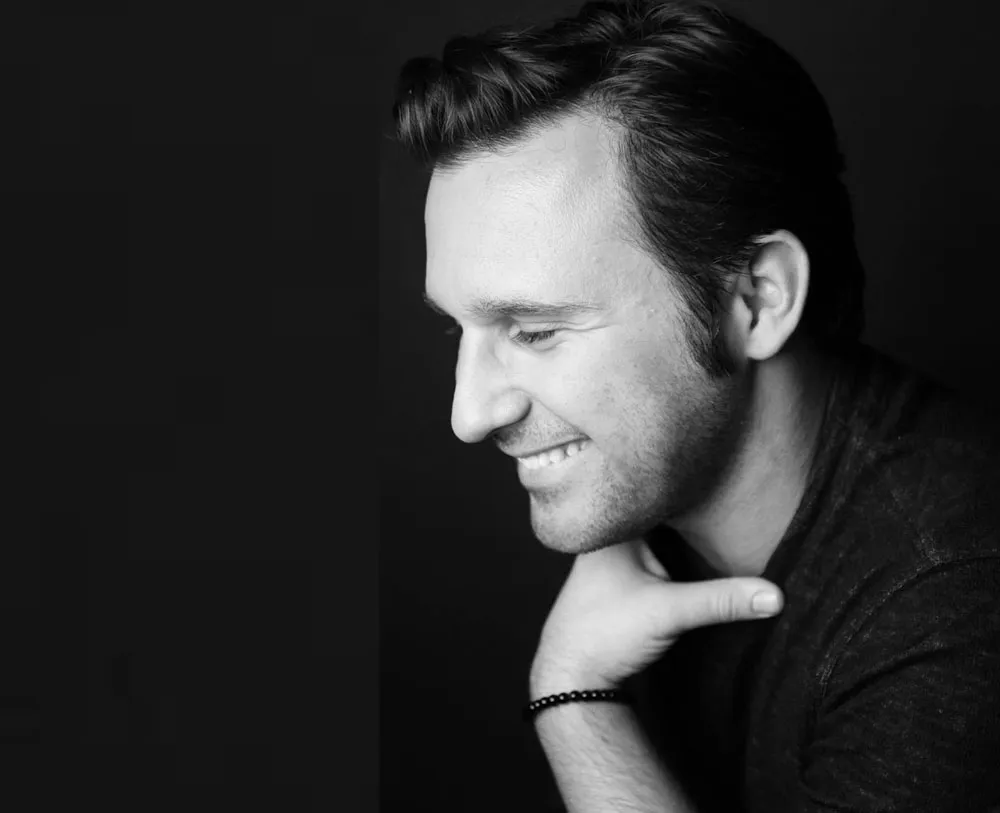 What's clear is, given their backgrounds and performing styles, the show will have a lot of Broadway pizzazz. "We will do a mashup of Anthony Newley songs. We do a Judy 'Cities Medley' that's pretty great. And I'll do a parody, of course," lists Sikes. "Choosing material is so hard. It's almost better for me to decide the day of the show what I'm in the mood for. It's a good problem to have."
King adds, "We do different material, but we are both cut from the same cloth. People have to remember: I was brought up in musical theater. Obviously, I'll throw in some of my jazz stuff, but not completely. We change things up where I'll do some Broadway and Seth will do some swing."
In fact, it may be the opposites in them that pulls them together. They play on each other's strengths, creating a synergy that builds on itself. "I love his boundless, infectious energy and his instincts," gushes King. "The kid can learn 26 songs in a week. He also knows what will work and what won't. He's such a natural at it, and he brings that out in me. And I give Seth the permission to be more creative. We encourage each other to hit that higher note, or phrase something differently. I think we push each other to a higher place."
Sikes echoes the sentiment. "He has such good taste that he will help me with trying new things out, because he is so versatile musically," explains Sikes, but then quips, "In the show, there is a comedic bit where he gives me lessons on how to scat."
Even though they have spent most of their performing careers working solo, a new bond has been forged that is unlikely to break. "We might not become a 'Steve and Edie,' but I can't see a time when we won't be working with each other," admits King. "I feel like I lost a lot of spark when Mike Renzi passed away. I thought those days were done when I would find someone who worked with me with that kind of spark. But working with Seth who is immensely smart, has brought back that spark. I want to grab him by the shoulders and ask, 'Where have you been all my life?' "
Watch Seth Sikes & Nicholas King perform:
Seth Sikes +Nicolas King perform "The New Belters" Thursday, December 22, 2022, 7:30 PM at the Club Café's Moonshine Room, 209 Columbus Avenue. Tickets $40. For reservations, visit: https://www.clubcafe.com/events/the-new-belters/ 
---
John Amodeo is a free lance writer living in the Boston streetcar suburb of Dorchester with his husband of 23 years. He has covered cabaret for Bay Windows and Theatermania.com, and is the Boston correspondent for Cabaret Scenes Magazine.