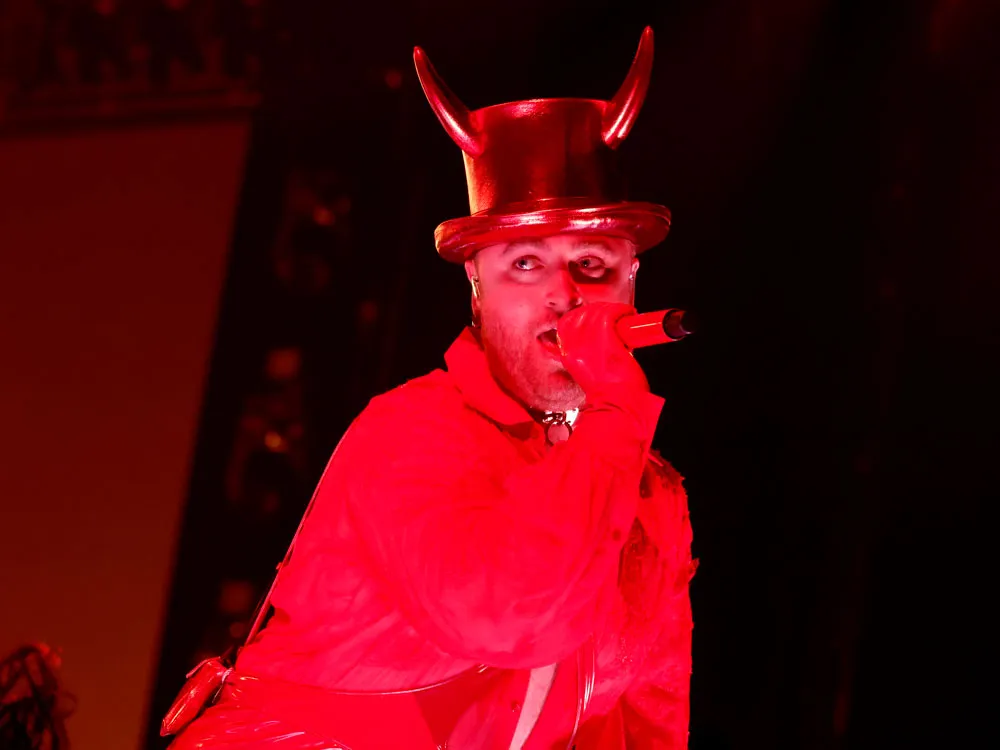 Sam Smith Teases Madonna Collab, Cancels Concert After Four Songs
It's been somewhat of an emotional rollercoaster for Sam Smith fans this week.
As reported by Billboard, Smith set hearts racing when they teased a mystery collaboration with Madonna.
Considering Smith's recent string of controversial performances, and being introduced by the Queen of Pop for their Grammy performance with Kim Petras, a collaboration with Madonna now makes sense.
After Smith posted a clip promoting the collab on Instagram, Ryan Tedder responded under the post with: "LETS F-KIN GOOOOOOOOOOOOOO."
And fans feel the same. Although Smith did not caption the post or include any other information about when the collaboration should be expected, the news seemed to set hearts racing.
The clip begins with a blank screen before Smith's voice pronounces, "Sam and... ." Then Madonna cuts in with a whisper.
"This is about to be a banger," more than a few fans shared on Twitter.
Smith has been working hard on tour for their album "Gloria," released in January. However, Smith's voice seems to be having more than a few struggles keeping up with the grueling to tour schedule, reported Entertainment Weekly.
Also this week, Smith took to the stage at Manchester's AO Arena. After four songs, the singer cut the set short, the lights went out, then an announcement came that the rest of the show was canceled. The reason cited was that Smith was having vocal issues.
In a statement posted to their Instagram story, Smith wrote, "Dearest sailors, I don't know what to say honestly. I fought off a virus a few weeks ago and since then we have travelled across Europe and had such incredible shows. Today in soundcheck I felt fine and was so excited to give Manchester an amazing show tonight, with a special surprise at the end."
Smith continued: "During my third song, I noticed something wrong with my voice. I prayed it was just my voice waking up for the show but into the fourth song I could feel something was really wrong. I came off stage and have tried everything to get my voice back in gear but it won't. I am honestly heartbroken I couldn't finish the show tonight for you all. I love you all. I'm sorry I'm sorry I'm sorry x."
It sounds as if Smith's voice could use some-much needed rest, especially if they have a collab with Madonna to promote on the way.
Here's hoping for a speedy recovery so they can get back to being "unholy."
---