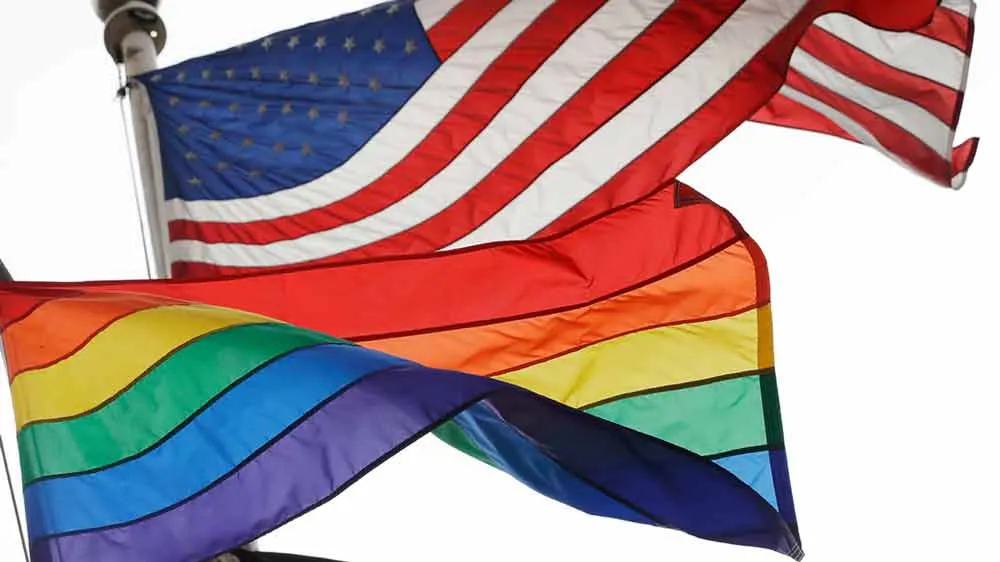 Canada Warns LGBTQ+ Travelers about United States
Canada updated its advisory for LGBTQ+ travelers, letting them know in the "Laws and Culture" section of its "United States Travel Advice" page that, as with other homophobic countries such as Uganda or Russia, the U.S. may pose risks for them.
Under the "2SLGBTQI+ travellers" heading, the page notes: "Some states have enacted laws and policies that may affect 2SLGBTQI+ persons. Check relevant state and local laws."
"The term 2SLGBTQI+ is widely used in Canada for people who consider themselves two-spirit, lesbian, gay, bisexual, transgender, queer, questioning or intersex," the BBC noted.
Asked about the change, Canadian Deputy Prime Minister Chrystia Freeland said that the country's government "needs to put at the centre of everything we do the interest and the safety of every single Canadian and every single group of Canadians. That's what we're doing now" in updating travel advice for LGBTQ+ Canadians traveling to the United States, Reuters relayed.
In comments to CBC News, a "spokesperson for Global Affairs Canada pointed to US laws targeting the transgender community" as a reason for the warning, the BBC detailed.
"Since the beginning of 2023, certain states in the US have passed laws banning drag shows and restricting the transgender community from access to gender-affirming care and from participation in sporting events," the spokesperson observed.
Indeed, each year since 2021 GOP-led state legislatures have shattered records for bills hostile to LGBTQ+ people, most particularly transgender youth.
But a wider cultural shift has also taken place. "Anti-LGBTQ demonstrations in the United States last year rocketed 30-fold compared with 2017," Reuters detailed, even as "legal moves to restrict LGBTQ rights are on the rise."
In one recent example, Nazis descended on a Pride event in Wisconsin earlier this month. At least one of the Nazis was armed, and the mob was heard to be chanting violent threats, including "There will be blood, blood, blood." Another chant – "Us or the pedophiles" – referenced a baseless, but widespread, belief among anti-LGBTQ+ extremists that gay people "groom" children for sexual abuse or seek to "turn" them gay.
In a tragic turn of events, a 66-year-old small business owner was murdered in California on Aug. 18 after a 27-year-old man ripped down a Pride flag that flew in front of her shop. When the owner – Laura Ann "Lauri" Carleton, a heterosexual woman and ally of the LGBTQ+ community – confronted the man, he shot her and fled. The man later died in a shootout with law enforcement.
"The United States is Canadians' top travel destination, and in June residents returned from about 2.8 million trips south of the border," Reuters noted. "About 1 million people, 4% of the Canadian population aged 15 years and older, are lesbian, gay, bisexual, or of another sexual orientation than heterosexual, according to official data released last year."
---
Kilian Melloy serves as EDGE Media Network's Associate Arts Editor and Staff Contributor. His professional memberships include the National Lesbian & Gay Journalists Association, the Boston Online Film Critics Association, The Gay and Lesbian Entertainment Critics Association, and the Boston Theater Critics Association's Elliot Norton Awards Committee.