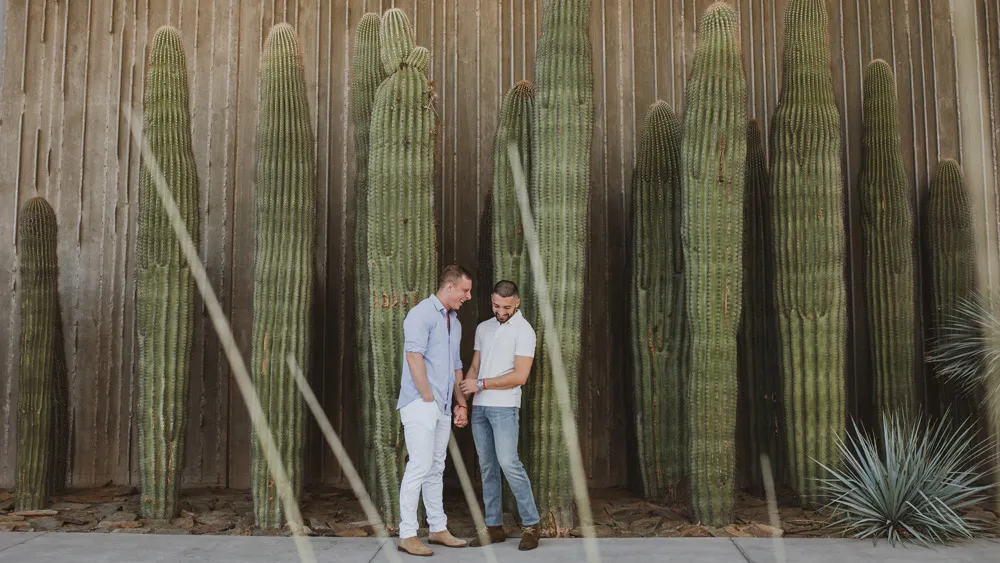 Scottsdale's Old Town Is a Feast for the Senses
Scottsdale, Arizona's hidden gem and neighbor to Phoenix, is perhaps best known for its Historic Old Town. The bustling collection of nine walkable neighborhoods is teeming with urban shops and restaurants, galleries and nightclubs.
But the old-west-meets-modern-sensibilities of Old Town Scottsdale ups the ante with world-class museums, historic sights and even public art installations. Your senses will be dazzled with a vibrant scene that makes Scottsdale your next weekend getaway spot. So grab your fellow queer travelers and make your visit to Old Town Scottsdale an unforgettable experience.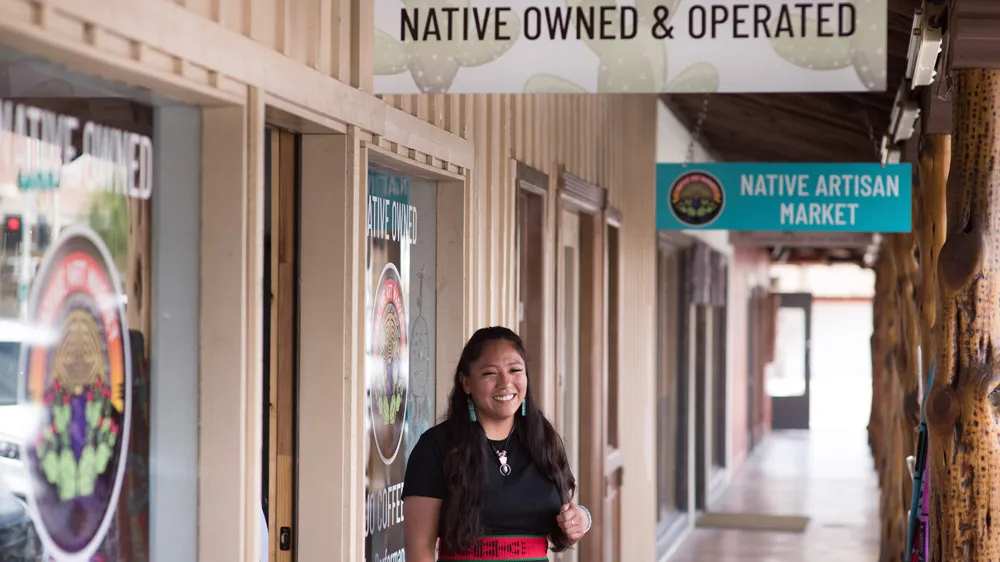 The Old World Is ReFASHIONed Into the New
Old Town – positioned in the heart of Scottsdale – seamlessly mixes in its historic roots in the preservation of the original canals built by locals who cultivated the land for farming, stretching back to when Scottsdale was founded in the late 1800s. "It's this effortless blend of urban chic and Old West charm that gives our city's downtown its one-of-a-kind flair," the city's website proudly boasts.
With the merging of Old West Flair and urban chic, you'll discover a luxurious shopping experience. Stroll over to Fifth Avenue for the finest vintage clothing shops, designer boutiques and Native American jewelry stores. Speaking of Native American stores, don't miss the Native Art Market, a storefront featuring a multitude of native artworks from tribes across the nation. Native-owned and operated, the market lets shoppers engage with vendors who celebrate Scottsdale's Native heritage through their crafts and supports passing on the traditions for generations to come.
Your fashion journey will inevitably lead you to Scottsdale Fashion Square, Scottsdale's premiere shopping destination and largest mall in the Southwest. Peruse over 200 retailers, featuring your favorite mainstream brands – and a few local designers sprinkled in. Enjoy fine dining options such as Nobu and Toca Madera as you discover other delights such as a luxury cinema and plenty of food and drink spots to choose from.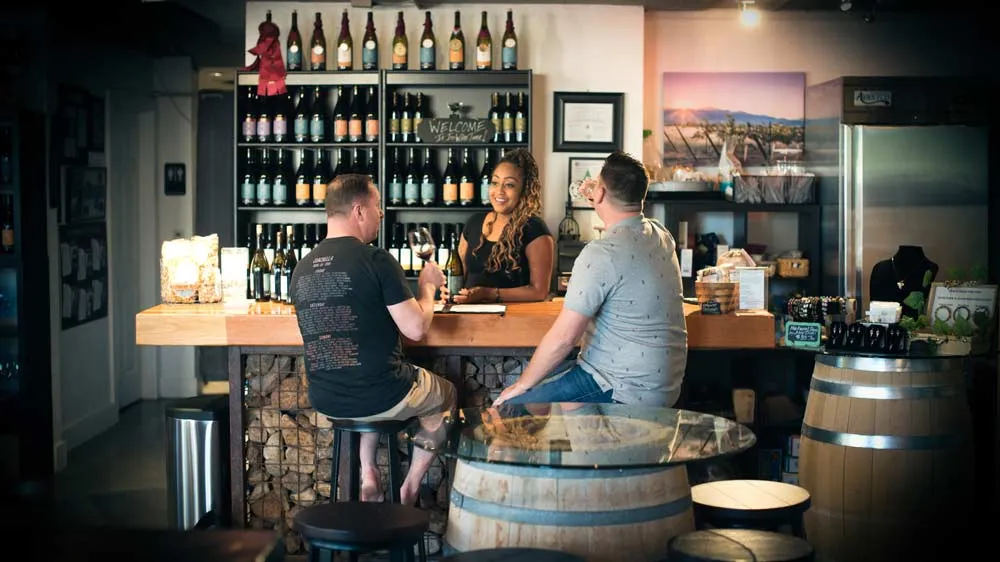 A Night On the (Old) Town
A night out in Old Town Scottsdale is always a good time because of its boisterous live music, delicious cuisine and colorful sights and sounds. Start your night in the Entertainment District, a popping neighborhood in Old Town with a bevy of upscale restaurants, bars and nightclubs featuring a little taste of everything. Adjacent to the Entertainment District in the nearby 5th Ave District, you'll find BS West, an upbeat and fun LGBTQ+ bar serving refreshing drinks, delicious bites and thrilling events like karaoke, drag shows, dance parties with live DJs, and more.
For something delectable, reserve a table at Maple & Ash for the best steak in the west. Drop by Culinary Dropout Scottsdale Waterfront for a fun evening; as their website notes, "With a mini stage, our outdoor patio is perfect for enjoying live music with up to 200 guests. The main dining room is ideal for more low-key celebrations where you can share meals and stories with your closest friends." Or, kick back with a pitcher at Coach House, a divey, family-owned tavern bar steeped in Christmas lights (November-January) that will let you rub elbows with the locals and plan your next stop. Finish the night at the Rusty Spur Saloon and you'll be singing your favorite tunes well past midnight. This iconic Southwest honky-tonk features the best in live country music, dancing, and even celebrity sightings.
Guided tours are a great way to explore Old Town and the wine trail may be the most fun. With so many wine tasting rooms, follow the wine trail map and fill your day with sips of delicious wine and flavorful bites at top restaurants throughout Old Town. Notable wine stops along the way include LDV Winery, Merkin Vineyards Old Town, Aridus Wine Company, Carlson Creek Vineyard, and so many more.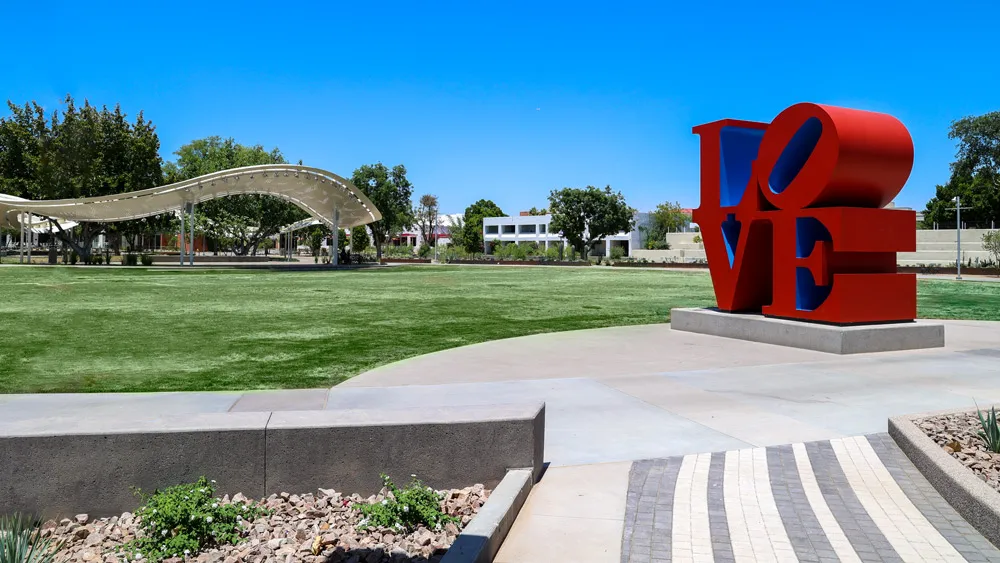 Art in the Desert
Scottsdale features an enclave of artists who come from all stretches of the country and world to share their art with the public. As such, no trip to Scottsdale is complete without a jaunt through Old Town's Arts District and its many galleries, a sophisticated collection of national and international artists and their wares. The best way to explore the galleries is at the Scottsdale ArtWalk, a beloved Scottsdale tradition that happens Thursdays from 7:00 p.m. to 9:00 p.m. "Special exhibits, artist receptions and live entertainment create a festive atmosphere for exploring art in a variety of genres," explains the ArtWalk website.
Art exhibits continue with Scottsdale's Museum offerings, an assortment of contemporary and historical art collections that celebrate human expression. First on your list is Western Spirit: Scottsdale's Museum of the West, a Smithsonian affiliate museum. This sprawling arthouse is an ode to the American West and encapsulates the feeling of a time and place marked by boots and spurs, cowboys, and horses. Don't miss some of the museum's popular exhibits like Western Pop: Andy Warhol and Billy Schenk, Dazzling Array: The Richard A. Gates Collection of Native American Jewelry, and Rails Building America.
For modern artistic expressions, a pair of sister establishments awaits in the form of the Scottsdale Museum of Contemporary Art, which is next door to the Scottsdale Center for the Performing Arts. Invigorate your senses with contemporary design, architecture and art or catch a theatrical production, dance performance or concert, respectively. Whatever art you are eager to experience, Scottsdale offers the best in the west.
Plan Your Visit
Old Town Scottsdale is bursting at the seams with charm. Not only does it offer leading edge art and design, its world-class shopping scene and nightlife will entertain and delight you and your friends and family. Visit the Experience Scottsdale website to explore all the fun activities and places in Old Town and plan your visit.
---
This story is part of our special report: "Experience Scottsdale". Want to read more? Here's the full list.