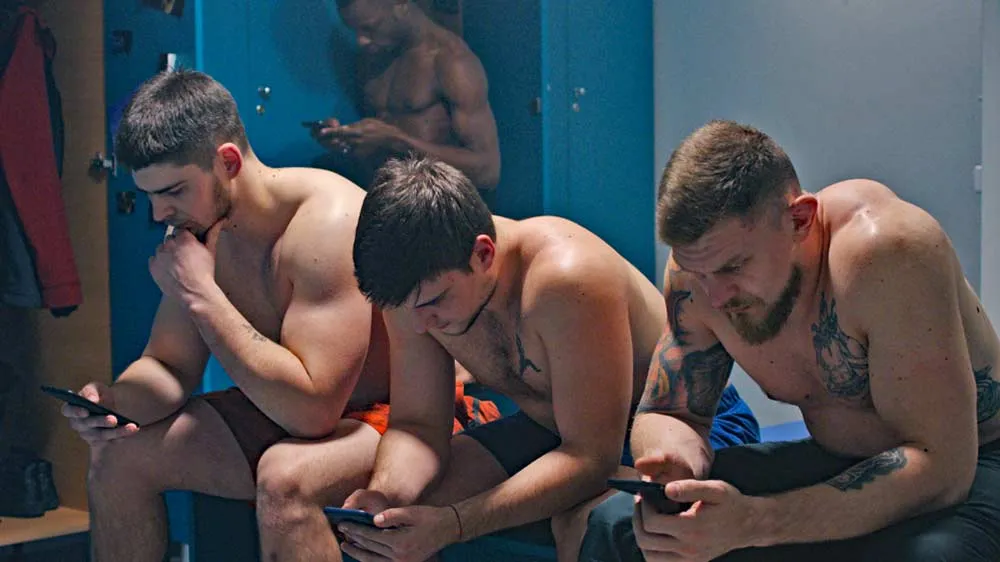 Grindr, Known as a Queer-Friendly Tech Company, Decimates Staff over 'Return to Office' Policy
Grindr isn't just a popular gay hookup app; it's also been known as a queer-friendly tech company. But a new policy has resulted in the firm losing a substantial amount of its workforce, raising anxieties about its sustainable functionality.
"Last month, Grindr gave its all-remote staff two weeks to pledge to work from an office two days a week starting in October or lose their jobs come August 31," WIRED reports. "Many declined to return: 82 out of 178 employees – 46 percent of the staff – were let go after rejecting the mandate, according to the Grindr union, which went public two weeks before the ultimatum."
One of the chief concerns among those who chose to step away from the company was that being in the office, rather than working from home, would mean moving to another city and losing their social support networks.
Moreover, WIRED noted, "Some union members are accusing the company of hypocrisy for asking LGBTQ+ staff to abruptly abandon their support networks in a political climate that has seen homophobic and transphobic attacks surge."
One transgender worker, identified as Robin, told WIRED that "the mandate forced a choice between a job they loved and a support system that includes trusted doctors who provide their transgender medical care. They ultimately chose to leave the company."
But Robin expressed regret over needing to make that decision, telling WIRED, "I felt normal. I didn't feel like the one queer person or the most noticeable queer person at the company. It was what I was always looking for. And now that's gone."
Critics lambasted the company and accused Grindr of deploying tactics designed to purge the company of employees who had unionized. One of the members of the company's experience team. Erick Cortez, told WIRED that "nine out of 11 union organizing committee members were forced out" and claimed that "the company disabled the chat feature in Zoom during all-hands meetings in the weeks following the [return to office] announcement, then restored it after the terminated employees were gone.
"That action is the subject of one of the unfair labor practice charges that Grindr's union filed," WIRED went on to note, "arguing that the company unlawfully shut down a channel of communication used to discuss workplace matters."
To company denies those allegations, but the Communication Workers of America have filed two complaints against the company, WIRED detailed.
"The gutting of Grindr isn't the first time the CWA has alleged RTO policy is being used as a tool for union busting," WIRED went on to add. "In January, the union filed charges against Alphabet, claiming its return-to-office policy punished YouTube employees who had recently unionized, a charge Alphabet denies."
Critics also took exception to how Grindr had allegedly offered assurances around a "return to office" policy, only to "blindside" its workers. "Employees hired as recently as a few weeks before the announcement were not told they would be expected to work in the office, according to the two staff members," while others described a Zoom meeting about the policy in which company CEO George Arison "announced the new policy over Zoom in August, then quickly ended the meeting before a staffer could finish asking a question.
"Cortez and another employee say questions posted in Slack afterward were ignored."
More heads are set to roll at Grindr: WIRED reported that "Members of several other teams at Grindr, including those working on privacy and customer experience, will face expulsions during a second phase of the rollout next year if they do not agree to the in-office policy.
"The exodus has raised concerns among the remaining staff about the app's functionality, recalling Elon Musk's employee purge at Twitter and the ensuing glitchy chaos."
WIRED cited Cortez as saying that "with most of the engineering team... gone," workers "have already run into quite a few issues where we simply don't know who to reach out to."
But despite reportedly heavy losses to its work force and resulting questions about whether the app can continue to function as expected, the company has showed no sign of changing course.
WIRED noted early warning signs dating back to when Arison was first brought aboard as CEO last fall, when "Twitter users unearthed tweets he'd written expressing support for conservative politicians, many of whom had expressed anti-LGBTQ+ views.
"Robin was willing to give him the benefit of the doubt after he told staff he would change, but says the recent alleged union busting has broken that trust."
---
Kilian Melloy serves as EDGE Media Network's Associate Arts Editor and Staff Contributor. His professional memberships include the National Lesbian & Gay Journalists Association, the Boston Online Film Critics Association, The Gay and Lesbian Entertainment Critics Association, and the Boston Theater Critics Association's Elliot Norton Awards Committee.