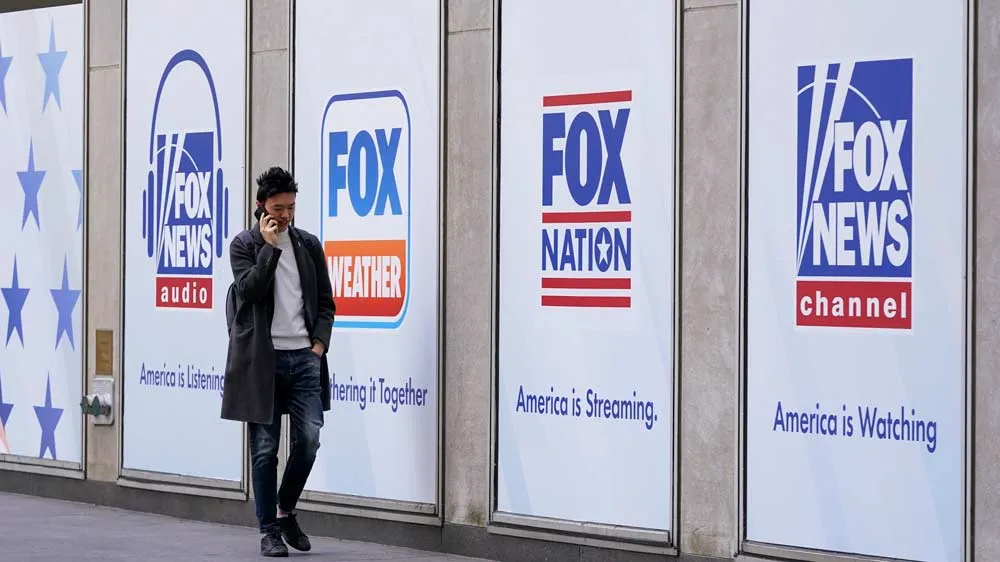 NYC Pension Funds and State of Oregon Sue Fox over 2020 Election Coverage
New York City's pension funds and the state of Oregon sued Fox Corporation on Tuesday, alleging the company harmed investors by allowing Fox News to broadcast falsehoods about the 2020 election that exposed the network to defamation lawsuits.
The lawsuit, filed in Delaware, accuses the company of inviting defamation claims by amplifying conspiracy theories about the election, including a suit Fox News agreed to settle for nearly $800 million with the voting machine company Dominion Voting Systems.
"Fox's board of directors has blatantly disregarded the need for journalistic standards and failed to put safeguards in place despite having a business model that invites defamation litigation," said New York City Comptroller Brad Lander, who manages the city's pension funds.
A spokesperson for Fox Corporation declined to comment.
New York City's pension funds are long-term shareholders of Fox Corporation, with shares valued at $28.1 million as of the end of July. Oregon holds shares in the company worth approximately $5.2 million.
The complaint, which does not specify what damages it seeks, alleges Fox's board decided to broadcast former President Donald Trump's election falsehoods in order to satisfy his supporters, while knowing that doing so would expose the company to lawsuits.
"Defendants chose to invite robust defamation claims, with potentially huge financial liability and potentially larger business repercussions, rather than disappoint viewers of Fox News," the lawsuit said.
In April, Fox News agreed to pay Dominion Voting Systems $787.5 million to avert a trial in the voting machine company's lawsuit that would have exposed how the network promoted lies about the 2020 presidential election.
Dominion had argued that the news outlet damaged its reputation by airing phony conspiracy theories that its equipment switched votes from Trump to Democrat Joe Biden.
Lachlan Murdoch, chair and CEO of Fox Corp., said when the settlement was announced that it avoided "the acrimony of a divisive trial and a multiyear appeal process, a decision clearly in the best interests of the company and its shareholders."
Another voting machine company, Smartmatic USA, also sued Fox News over its coverage of election conspiracy theories.
In a statement, Oregon Attorney General Ellen Rosenblum said the Fox breached its fiduciary duties by disregarding legal risks.
"The directors' choices exposed themselves and the company to liability and exposed their shareholders to significant risks," she said. "That is the crux of our lawsuit, and we look forward to making our case in court."
---