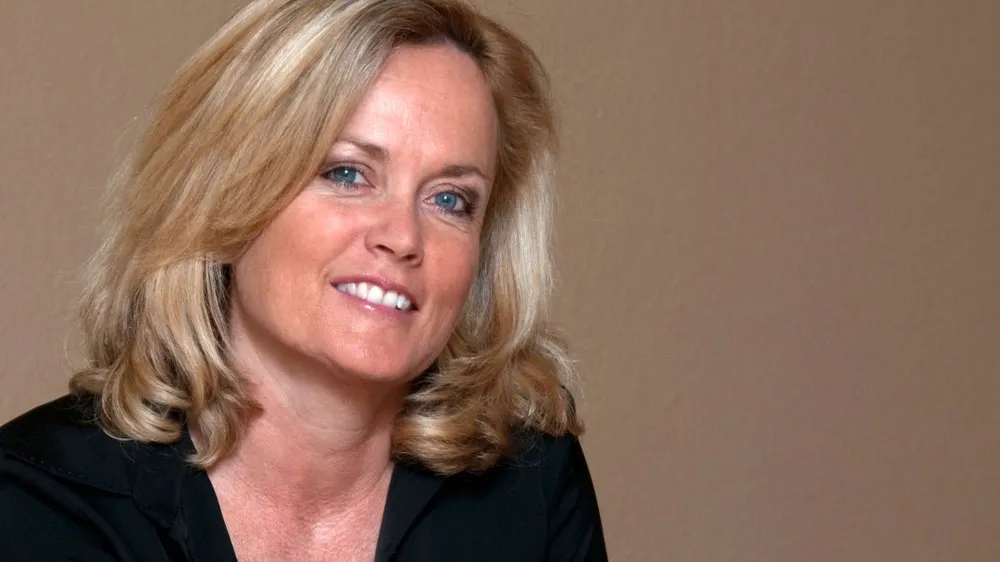 EDGE Interview: 'Dinah' Founder Mariah Hanson on Annual Event's Continuing 'Magic'
When The Dinah started more than three decades ago, it was an outlier: A weekend designed for women, yes, but more specifically for queer women – a space and a happening that would allow for safety, acceptance, and community.
That's still what The Dinah is today: The event returns Sept. 20-24 at its longtime home, the Margaritaville Resort and Spa in Palm Springs. As always, there will be parties aplenty and music by both major acts and up and coming artists, many of them queer; G Flip, Princess Nokia, Keeana Kee & Black Box, and more headline the annual gathering's 2023 edition.
Mariah Hanson – who organized the first event back when it was known as The Dinah Shore Weekend and has done so every year since – says that's by design.
"I think if you have something that works and people respond to it, you don't need to make any huge changes," Hanson told EDGE, "because there's something in the core of that that's magical. You don't really need to tinker with it anymore."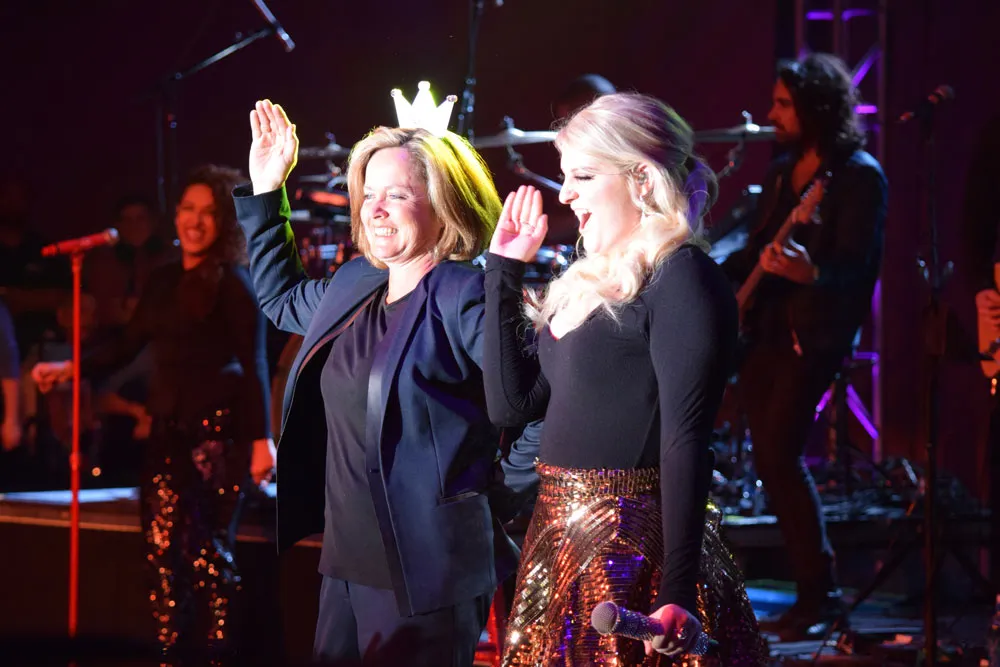 One way in which The Dinah has grown has been in reach and impact, thanks in part to television. In 2010, an episode of Showtime's "The Real L Word" took place against the backdrop of the weekend event; last year, British model and reality show star Cara Delevingne traveled to the event for an episode of her Hulu series "Planet Sex," which explored sexuality.
For an event that's still so much what it always was, The Dinah has ushered in whole epochs of taste and culture, especially when it comes to music. The event has showcased acts both emerging and established and, more than once, seen relatively unknown singers go on to enormous success.
Hanson noted to EDGE, "I hear that all the time: 'I can't believe I saw Iggy Azalea at The Dinah,' and 'I can't believe I saw Katy Perry at The Dinah.' Katy Perry was climbing scaffolds! She threw herself out into the audience. Katy Perry doesn't do that anymore."
EDGE had the chance to hear from Hanson about the deeply impactful qualities of the event, which has changed lives for more than three decades now – including her own.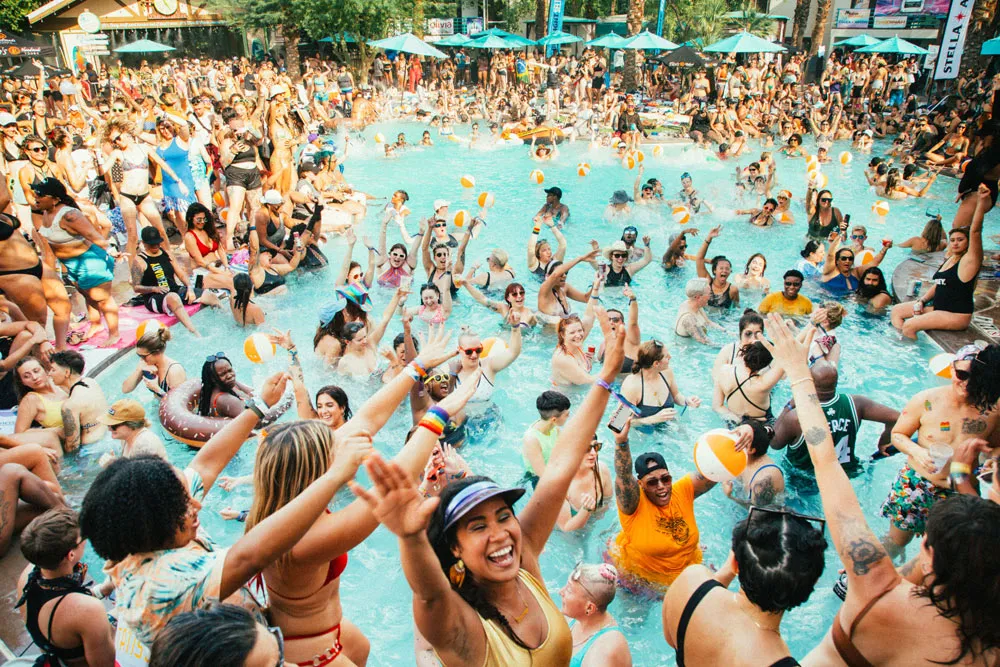 EDGE: The Dinah started in 1991. It must have taken a lot of courage to be open about dedicating a space for women and for lesbians.
Mariah Hanson: I remember at one point, prior to the first event, literally wanting to ball up into the fetal position under my coffee table. I didn't know what I was doing – I did it anyway. I always say the first step is the hardest, because the second step naturally follows. You just have to get that forward momentum going, and you'll be fine.
EDGE: When did you start to get that sense that the Dinah would become so big and so important?
Mariah Hanson: It started having a global presence relatively early – maybe within the first five or six years. But I think it took The Dinah to a new level, in about 2006, when I went from doing that typical diva circuit of artists and started spending significant amounts of money on recognizable talent getting radio play. And then having Showtime film the event also brought its stature to a global level, because so many people were watching. So I think between both of those very pivotal moments in the history of the Dinah, it raised the exposure and the stature of the event to an entirely stratospheric level.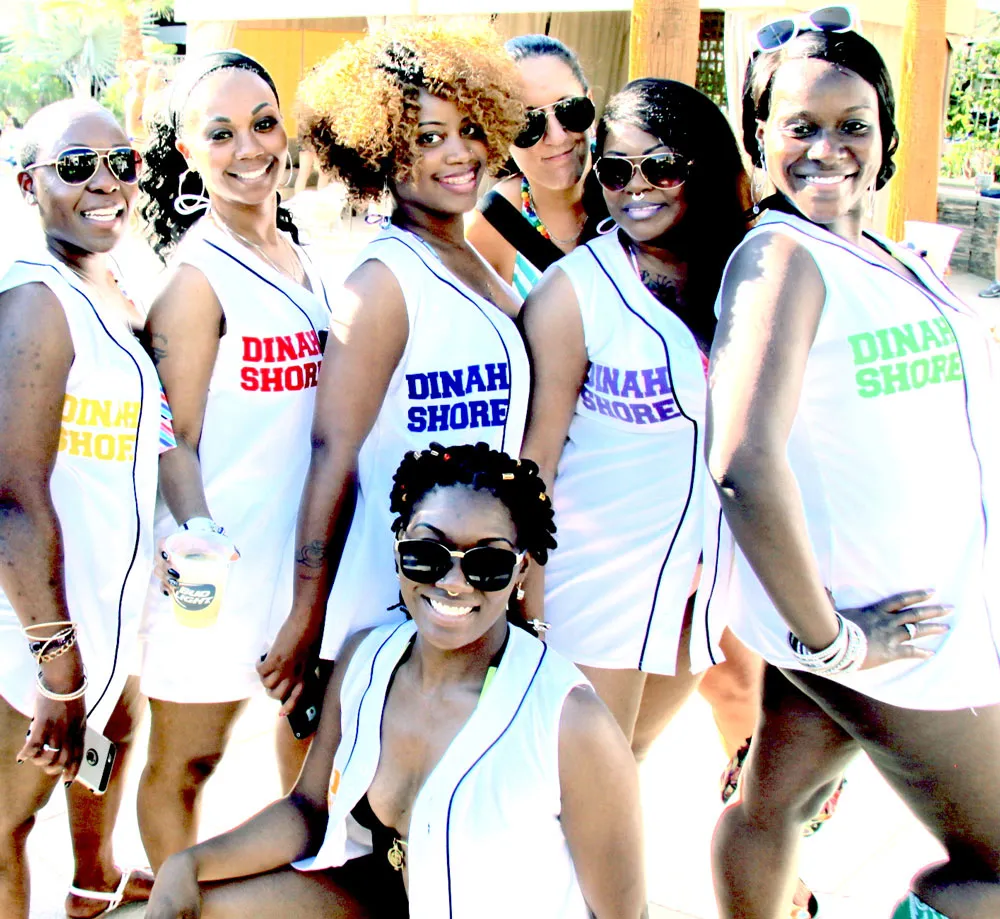 EDGE: In what ways would you say you've seen The Dinah contribute globally to support women...or, should I say, womxn? Womxn with an "x?" How do you say that?
Mariah Hanson: It changes very often, so you get a pass.
[Laughter]
Mariah Hanson: It's sometimes women with an "i" [but it could also be] with an "x." It's an age thing. Our younger generation is spot on, and some of us watching all these changes are just trying to keep on top of it.
EDGE: When I was young, it was "wymyn" with two "y"s.
Mariah Hanson: I know! I think [it's important] that as we continue to feel comfortable defining ourselves, [we are] also allowing the younger generation to own it. Putting a stamp on, you know, an "x" rather than the "y," is a further way of defining an identity, and I think it's important because the future of our civil rights rests on our young people. I like that they are conscious and involved, and continuing to define what it means to be LGBTQIA.
They have a lot of work ahead of them. We've seen in real time, in a way that I don't think we've seen for decades, how quickly our rights can get taken away from us.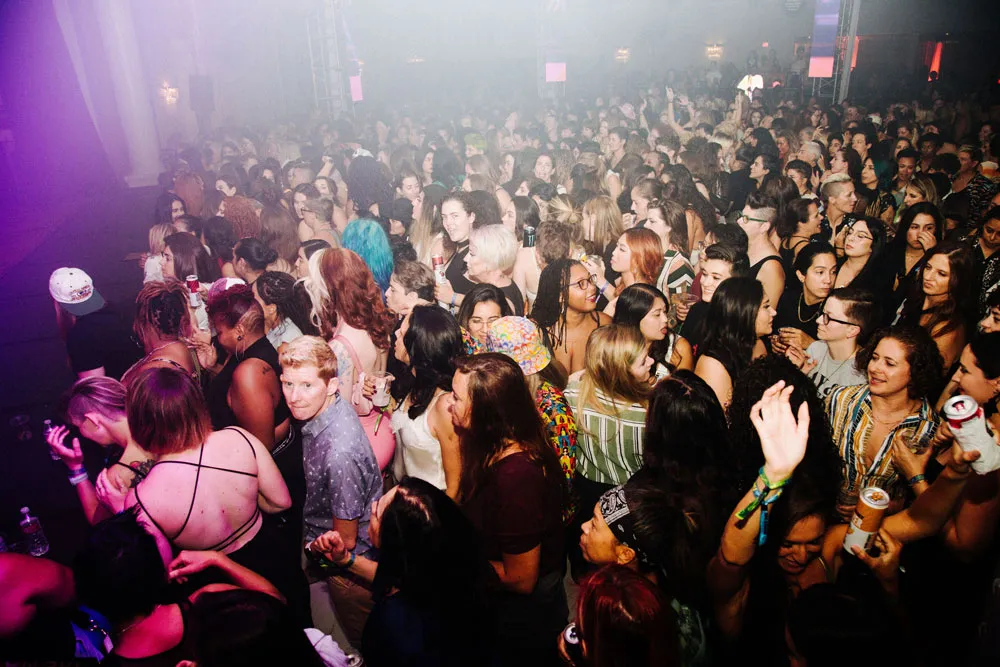 EDGE: The Dinah openly supports trans women, or anyone who identifies as female.
Mariah Hanson: I totally support trans men, too. I was having a conversation with one of our artists' managers a couple of years ago and then, out of the blue, he said, "I used to come here as a lesbian." And I had no idea! If someone's gone to The Dinah as a lesbian or queer woman and are female identified, and then transitions to the gender that they feel is their authentic self, do I negate all the memories they had as they were struggling towards that courageous moment [of transition]? My answer is, "No, and they're welcome."
EDGE: It's an event with a lot of music. Was that something that you had thought you would want from the start?
Mariah Hanson: We've always had performers, but in 2006 I really segued from a classic club diva to really presenting a music festival level of performance, and it has been very successful. When I first started, the first big act I booked was the Pussycat Dolls featuring Nicole Scherzinger. That was huge! Between the time I booked the band and the time they performed they had, I think, six top 10 hits. They were ruling the Billboard Top 100, and that [sort of thing] has happened every year since then.
When I was trying to book somebody back then, I didn't get callbacks from the agencies. They were really male-centric, and they were like, "Whatever, little girl." That's not the case anymore. I get sent a list: "This is who we want you to look at this year." It's a complete 180, and it's wonderful – not just for me, but for our community. Artists want to play the event because it's a platform, and that translates to the people who are attending and viewing, because for so many people The Dinah's a bucket list item, and they're watching what we're doing and listening to the artists that we are showcasing.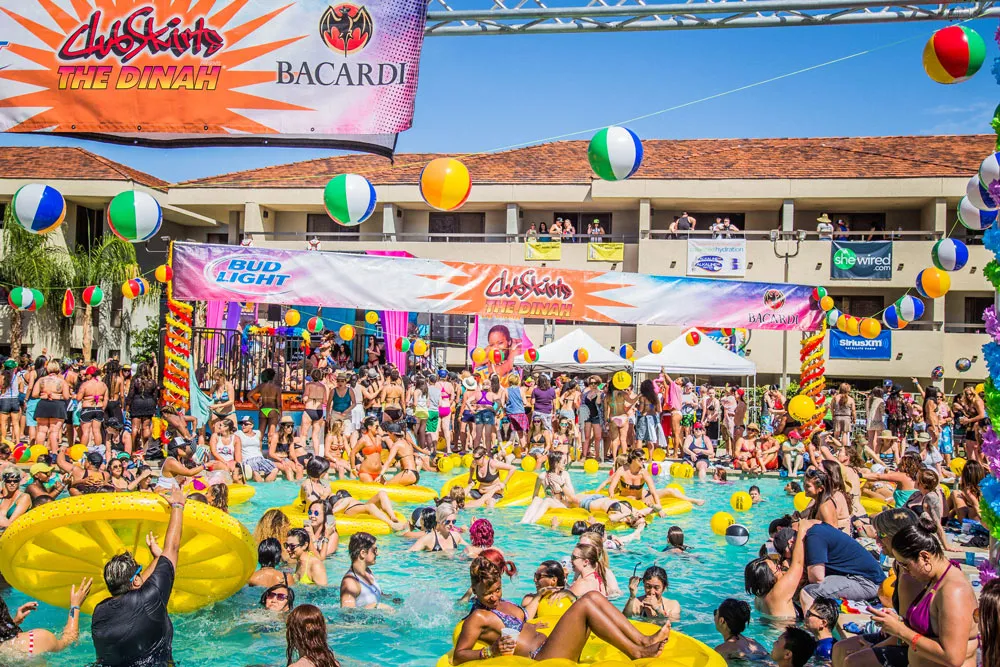 EDGE: You've had so many big acts, but also acts that weren't big when they signed on and became big later. Are you actively looking for voices not being heard, in order to elevate them?
Mariah Hanson: It's multifaceted: I'm looking for artists that have backstories, so I want to book an artist who stands for something, or has experienced something that's challenging and that's reflected in their music. When I see someone who's body positive or is really standing up for mental [health] for instance, that's something that I love. Those messages are important for our community.
There's so much estrogen in that audience, and we tend to book female-identified artists, and it just plays off each other. I always hear the artist telling me, "This is the most amazing concert; I loved the energy." That's kind of a Lilith Fair kind of thing, where it's women with women and that energy of women.
EDGE: Are you updating and adjusting The Dinah according to the age and interests of people who are now coming to the event?
Mariah Hanson: The formula for The Dinah has not changed a whole lot. We've always had pool parties; we've always had night parties; and we've always had musical performances. That formula works, and I'm one of those people who's, "Not broken? Don't fix it."
If anything, I've tinkered with the experience people have in terms of an energetic experience or spiritual experience, versus a bacchanalian experience, because it used to be very bacchanalian. Now I refer to it as a very energetic, spiritual in some respects, and inspiring, inclusive event that connects queer women and their allies in a way that's elevating and life changing. The things that happen there, the community base, are powerful. You leave the weekend going, "Wow. That was incredible. Just the connection that I made, the feeling of being part of a whole, was life-changing."
I think we need more experiences like that, to remind us that we're really not separate beings. We're very much integrated, and we're only as strong as our weakest link. So, let's make that link strong.
About The Dinah:
When: Sept. 20-24
Where: Margaritaville Resort, 1600 N. Indian Canyon Drive, Palm Springs
How much: Festival passes are $299. Single day and event passes are also available
More information: visit the event's website.
---
Kilian Melloy serves as EDGE Media Network's Associate Arts Editor and Staff Contributor. His professional memberships include the National Lesbian & Gay Journalists Association, the Boston Online Film Critics Association, The Gay and Lesbian Entertainment Critics Association, and the Boston Theater Critics Association's Elliot Norton Awards Committee.