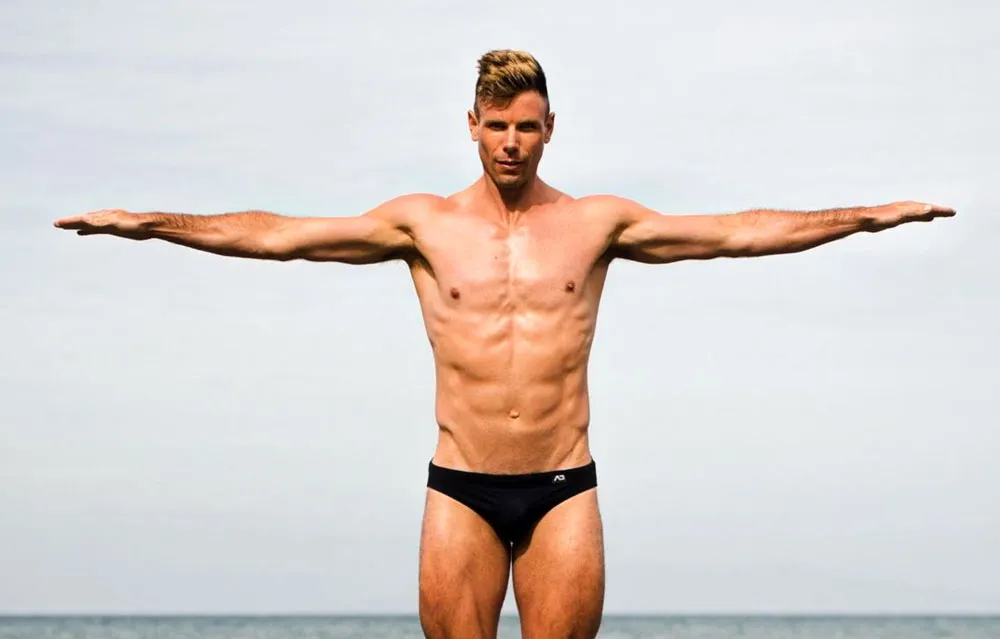 Out Olympic Rower and OnlyFans Star Robbie Manson Qualifies for 2024 Paris Games
This past weekend gay rower and OnlyFans star Robbie Manson announced he has qualified for the 2024 Olympic Games in Paris, according to Out Magazine. He will be representing New Zealand alongside his partner Ben Mason.
But his OnlyFans followers need not worry - "despite going back to rowing on a full-time capacity and now training to compete at the Olympics," Out said, "it seems like Manson will keep sharing content on OnlyFans."
Interestingly, he broke the news that he is heading to Paris for the Games on his OnlyFans page on Monday, September 11 to celebrate the fact he had qualified for the Olympics over the weekend.
"It's been a busy and stressful week and it was much closer than I would have liked, but we managed to qualify a place at the Paris Olympics," he wrote on OnlyFans.
He wrote a longer message on Instagram where he explained his reasons for returning to the sport and teaming with Mason:
"The 2023 World Rowing Championships have come to a close 🚣‍♂️ Ben and I finished 11th in the men's double scull, a result which secures a spot for New Zealand at the Paris Olympics."
"Reflecting on this campaign, it's been a remarkable and somewhat unexpected ride. When I retired in 2019, returning to rowing was the furthest thing from my mind. However, at the end of last year, I dipped my oars back into the water 'just for fun.' It was a casual return, driven by my love for the sport. But as time went on, that casual involvement evolved into something more significant."
"Rowing alongside Ben, a rising young talent, has been an absolute pleasure. This was his first elite world championship, and he faced his own hurdles to be here. I couldn't be prouder of what we've accomplished in such a short span of time."
"As I look ahead, I'm excited about the next 10 months. It's a period that will demand even more hard work, sacrifice, and determination. But it's also an opportunity to continue doing what I love and to represent New Zealand on the global stage."
"Thank you for your support throughout this journey. It's been a pleasure sharing these moments with you, and I can't wait to see what the future holds."
The 33-year old comes from a family of rowers. He has teamed with his father Greg, who was New Zealand's singles lightweight national champion in 1985. His brother Karl also competes internationally.
According to his Wiki entry, among Manson's achievements was a bronze medal at the 2015 World Rowing Championships. At the 2017 New Zealand rowing nationals at Lake Ruataniwha, he partnered with Chris Harris in the men's double sculls and they became national champions.
In 2014, Manson came out as gay being one of the first out LGBTQ+ rowers from New Zealand. "I guess I've always known," he told the NZ website Stuff that year.
"When you're gay you usually realise at a pretty young age that you're a bit different. I tried to hide that side of myself, and was scared of doing anything that might be perceived as being gay. I didn't want to be different. I didn't start to accept it until I was almost 20."
He retired from rowing in 2020, but has returned to the sport.
When he announced his OnlyFans account, he wrote: "Imagine being selected for the Tokyo Olympics, only to have them postponed due to the pandemic. That's precisely what happened to me in 2020. It was a defining moment that made me reassess my priorities. Burnout had taken its toll after 15 years of nonstop rowing, and I knew it was time to prioritize my mental health. Retirement seemed like the only logical choice, even though uncertainty loomed ahead."
"During my hiatus from rowing, I ventured into various pursuits, from working with horses to coaching," he said. "I needed a break from the relentless grind and an opportunity to rediscover the joy of rowing without the weight of competition. Little did I know that this return would reignite the fire within me, setting the stage for a comeback."
"I recently made a decision that some may find surprising: I joined OnlyFans. Now, before you jump to conclusions, let me clarify. My content on the platform is anything but adult entertainment. I promise no explicit content or shenanigans, just a fun and playful space where I can express myself creatively and promote body positivity, sensuality and self-acceptance."
"It's a space where I can authentically express myself through tasteful and artistic means," he continued. "Drawing from my previous experiences with nude photoshoots and cheeky Instagram posts, I found a potential way to generate the financial support needed to fuel my Olympic dreams. After all, training for the Olympics requires dedication, hard work and, let's be honest, financial support."
Follow this link to Manson's OnlyFans page.
And check out these pics from his Instagram:
---