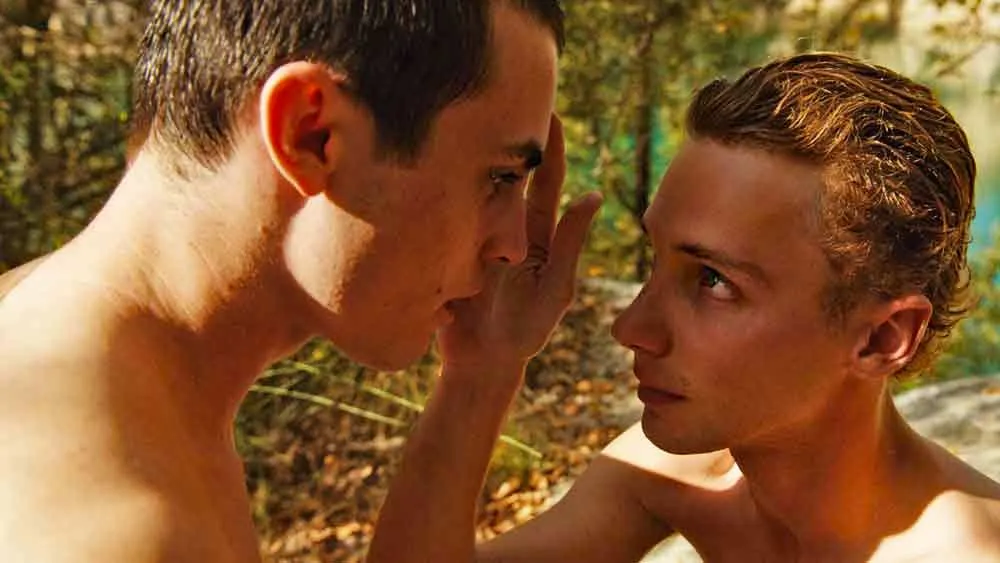 Keeping it Real at Reel Q: A Dozen to Watch at Pittsburgh's LGBTQ+ Film Fest
Reel Q, Pittsburgh's LGBTQ+ film festival, is back with its 38th edition, a mammoth 10-day slate of features, documentaries, and shorts that depict, represent, and celebrate our lives, our voices, and our community. The festival runs Oct. 6-15, with 26 feature-length selections and seven shorts programs.
Executive Director T. J. Murphy spoke to the excitement around this year's edition of the festival, saying in a release, "The Reel Q team is thrilled to offer another unforgettable collection of queer stories at home on Pittsburgh's big screens."
"With over 50 queer shorts and 17 in-person features there's something for every body, age, gender, and beyond."
The Opening Night selection, "Our Son," stars Billy Porter and Luke Evans. An examination of the flip side of marriage equality – the possibility of divorce – the film follows a couple who, despite their unraveling relationship, must still prioritize the needs of their young son.
A cornucopia of LGBTQ+ cinema follows. The release notes that "Feature film highlights include: 'Mutt,' a thoughtful drama about being trans and Latinx (Oct. 7); 'Lie With Me,' likened to a 'French "Brokeback Mountain"' with a generational twist (Oct. 7); 'The Judgment,' an Egyptian horror film set against the Pyramids of Giza, (Oct. 7); 'Blue Jean' an award-winning festival favorite about a closeted female gym teacher living a double life in Margaret Thatcher's England (Oct. 8); 'Glitter and Doom,' a surreal, glittery musical romance set to the hits of the iconic, Grammy Award-winning Indigo Girls (Oct. 8)."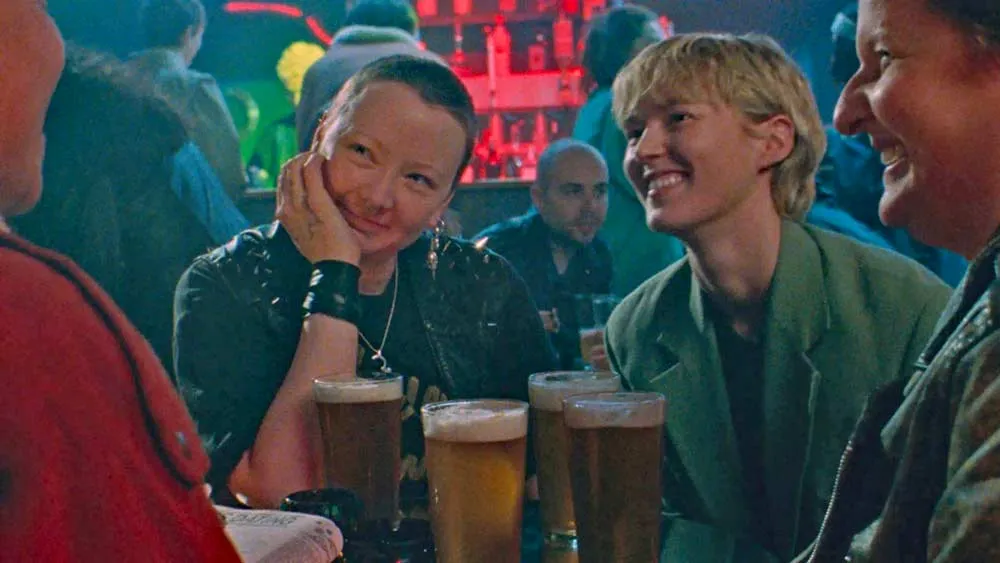 "This year's program also presents an assortment of family-friendly features," the release continues, going on to list "'Egghead and Twinkie,' a colorful teen road movie (Oct. 8); 'Big Boys,' a teenage boy's unexpected crush turns a camping trip into a weekend of self-discovery (Oct. 14); 'Before I Change My Mind,' all the students wonder if new kid Robin is a boy or a girl (Oct. 14); and 'Golden Delicious,' a feel-good, coming-of-age film starring a confused Asian American high school senior opposite an out, gay basketball player (Oct.14)."
The festival will include a truly special occasion: the "world premiere screening of 'Carla' at the Andy Warhol Museum (Oct. 13). The film follows the journey of Pittsburgh singer Carla who found love and happiness after transitioning late in life, which inspired local photographer Mara Rago to make this heartfelt documentary. Afterwards, stay for a talkback with director Mara Rago, guests, and a performance by local vocalist Phat Man Dee."
To close out the 10-day event, festivalgoers are invited to "a drag queen brunch hosted by SS Productions, featuring Luna Skye, Indi Skies, Alexandra Star and Andi Whorehol at Trace Brewing in Bloomfield (11:00 am). Following brunch, Reel Q's special drag shuttle will take guests to Row House Cinema for the afternoon showing of 'Queen Tut' which follows an Egyptian teenager from Cairo to Toronto, parachuted into the underground queer and drag nightlife."
"That's just part of Reel Q's 2023 festival," the release notes. "There's also a diverse VIRTUAL line-up of LGBTQ+ short films: 'His Shorts,' 'Her Shorts,' 'Queer Friendship,' 'Gender Fluid,' and 'Teen Dreams,' compilations of shorts that will be available on-demand throughout the festival's full festival schedule."
"Individual tickets and passes can be bought online at reelq.org or at the venue (for in-person screenings only). General Admission tickets: $10; discount rate: $7 (student ID or Access card holders). Diva Pass for all films: $150 ($210 value). Shorts Only includes all shorts: $50 ($70 value). Opening and kick-off party: $15 (no discounts)."
"Closing Brunch and film: $30. 'Carla' screening: $13, includes admission to the Warhol Museum."
The festival invites the public to "check out our website at: www.reelq.org for more information on Reel Q's 38th season, movie listings and showtimes, trailers, panel discussions, and special events."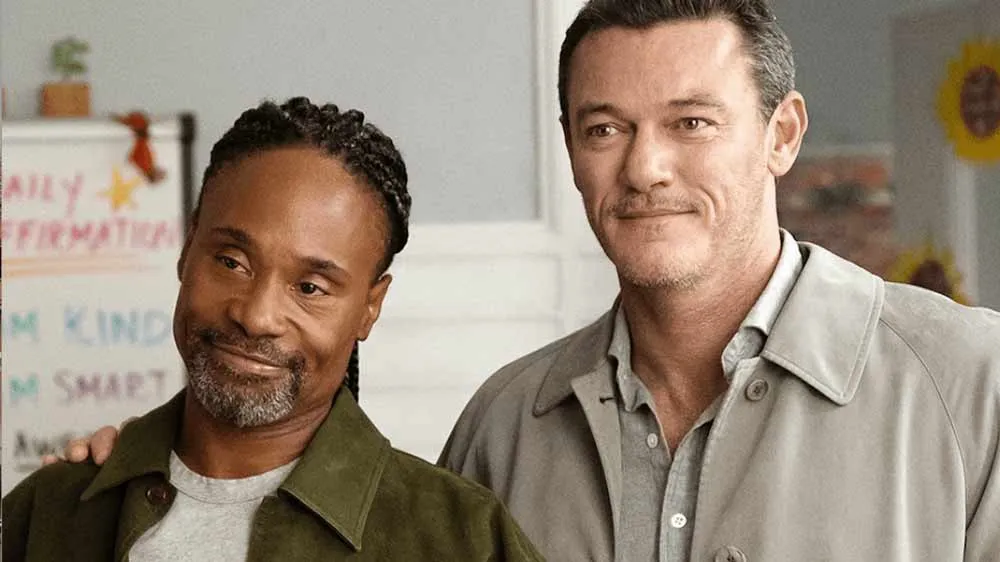 A Dozen to Watch at Reel Q:
1. "Our Son"
Out actors Billy Porter and Luke Evans star as a married couple contemplating a divorce, and what that will mean to their seven-year-old son, in Bill Oliver's gay family drama – a powerful movie that's drawn comparisons to the classic film "Kramer vs. Kramer."
Showing: Fri, Oct 6, 7:00 PM @ Row House Cinema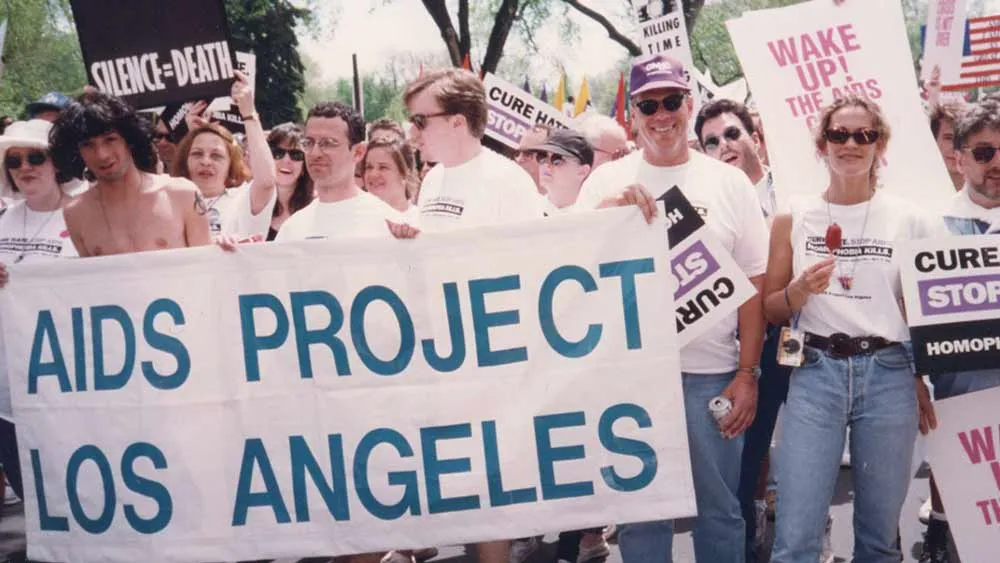 This documentary from Jeffrey Schwarz delves into the turbulent times at the peak of the AIDS crisis when a true commitment to the preservation of life – and human dignity – was demonstrated by HIV-positive people, their doctors, the LGBTQ+ community, and their allies, including movie stars – the influencers of the time. Their tireless advocacy "changed the course of the epidemic," the film's synopsis notes.
Showing: Sun, Oct 8, 1:00 PM @ Row House Cinema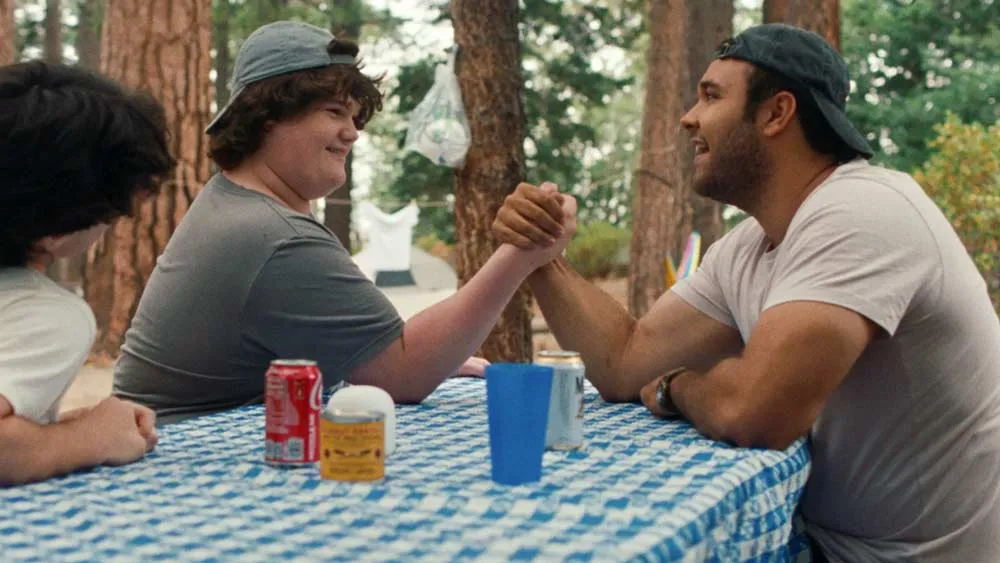 3. "Big Boys"
Corey Sherman's comedic coming-of-age movie centers on Jamie (Iasaac Krasner), a teen whose disappointment at a stranger, Dan (David Johnson III), joining his family's camping trip soon transforms into fascination... and a growing awareness of his own authentic identity.
Showing: Sat, Oct 14, 5:00 PM @ Row House Cinema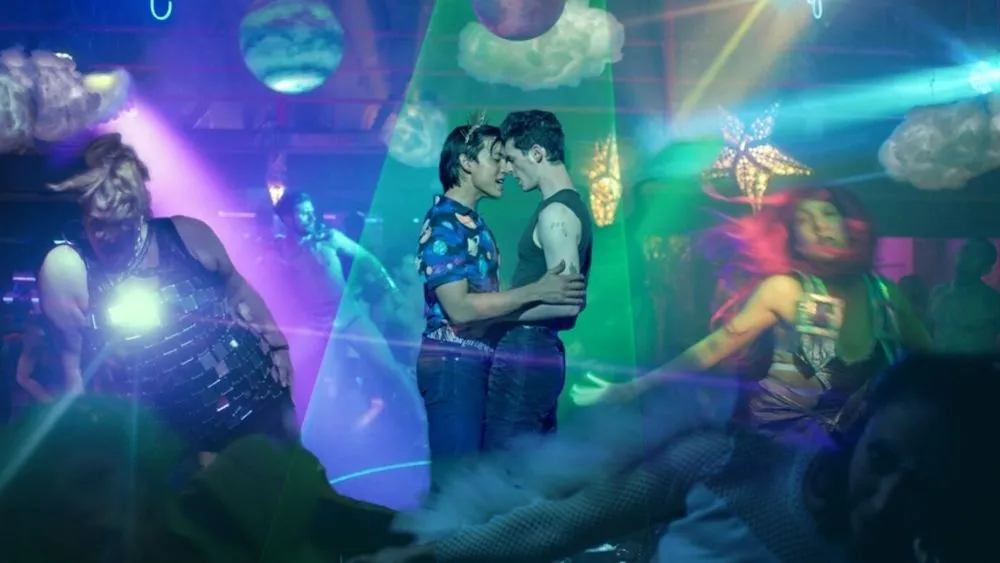 Director Tom Gustafson and screenwriter Corey Krueckeberg join forces once more to tell the story of Glitter, a young man looking to forge a career in the circus, and his new heartthrob, Doom, a budding singer-songwriter. In a musical milieu where unexpected faces pop up for wild cameos, can the two find their way toward their dreams without passing each other up?
Showing: Sun, Oct 8, 9:00 PM @ Row House Cinema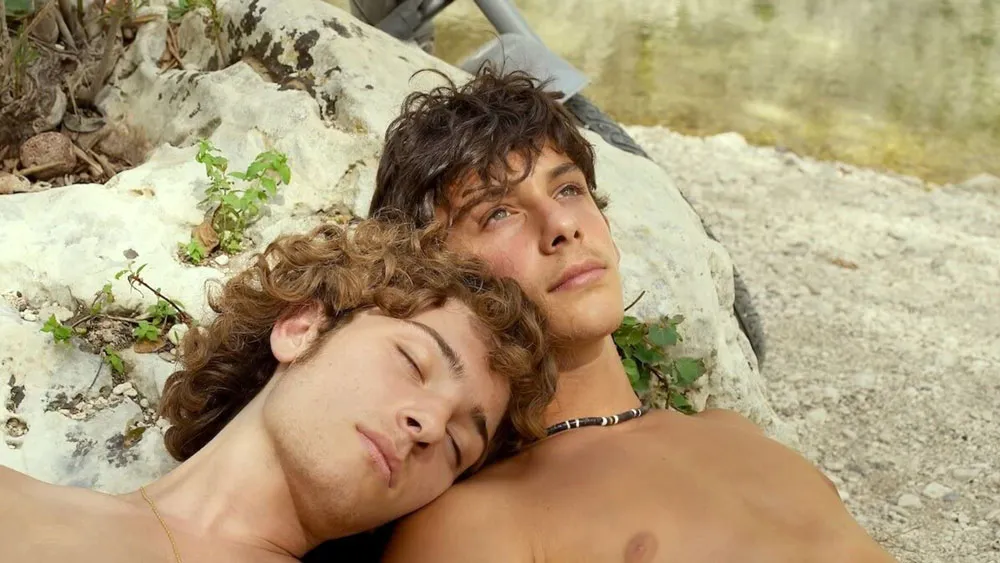 5. "Fireworks"
Italian filmmaker Giuseppe Fiorello revisits a horrific hate crime from 1980s Sicily, fictionalizing the story of Giorgio and Antonio into the summertime meeting and intense connection between teenagers Gianni and Nino in 1982. Youthful passion and anti-gay conservatism clash in a powerful tale of courage and love. (Read the EDGE interview with director Giuseppe Fiorello here.)
Showing: Sat, Oct 14, 9:00 PM @ Row House Cinema
Fleeing personal tragedy – and falling for another woman, Jane (Sarah-Jane Dent) – Franky (Vicky Knight) discovers what it means to be embraced by a chosen family, and to come to terms with rage and forgiveness, in Sacha Polack's drama.
Showing: Sat, Oct 14, 1:00 PM @ Row House Cinema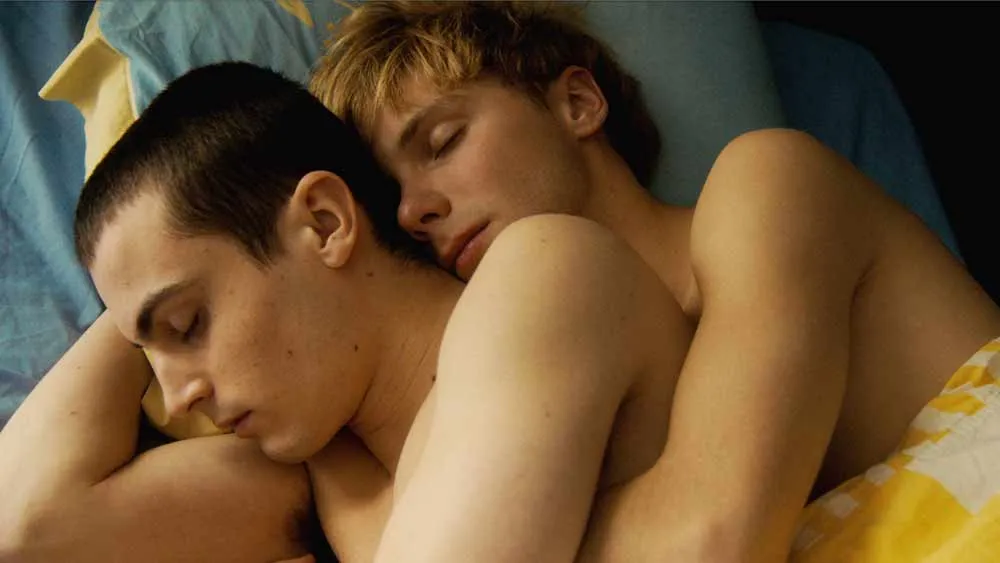 Director Olivier Peyon adapts Philippe Besson's 2017 novel for the screen, delving into memory and the enduring force of love with a dramatic feature that finds middle-aged novelist Stéphane Belcourt making a return to Cognac, France after more than three decades. In his past: the resonances of a first love between himself as a young man (Jérémy Gillet) and another young man, Thomas (Julien De Saint Jean). In the present: a growing attracting to Lucas (Victor Belmondo) – Thomas' son.
Showing: Sat, Oct 7, 1:00 PM @ Row House Cinema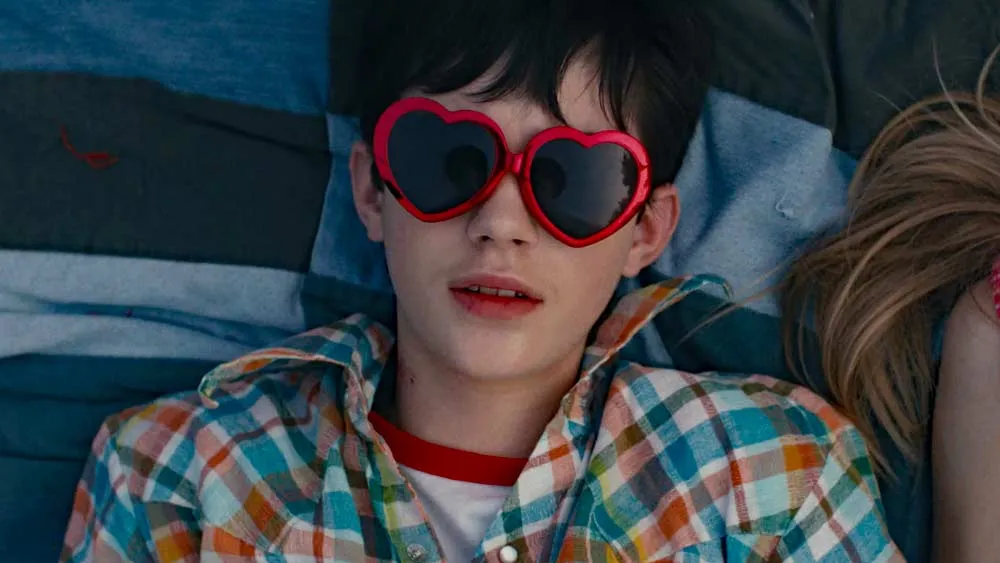 Robin is the new kid at school. But is Robin a boy? Or a girl? As new classmates ponder the question, Robin sets about making an unlikely new friend: Carter, the school bully. Described as "hilarious," and based on director Trevor Anderson's own youth, the film stars non-binary actor Vaughan Murrae in a memorable role.
Showing Sat, Oct 14, 3:15 PM @ Row House Cinema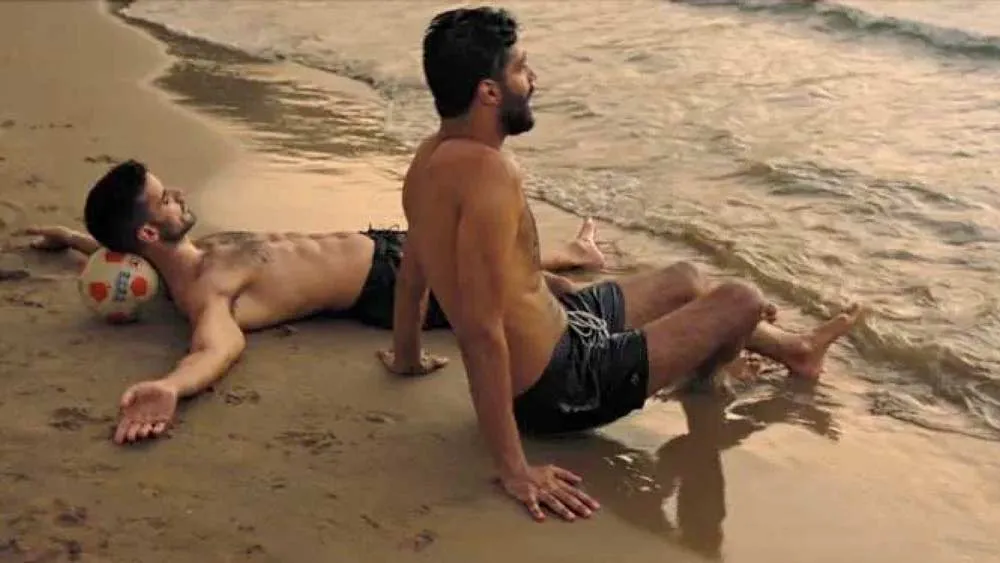 Out, gay Mo brings his boyfriend Hisham back to Egypt from America, only to shrink back into the closet – and into the crippling confines of superstition and internalized homophobia, as someone who know Mo's secret starts terrorizing him with witchcraft. His relationship threatened (and perhaps his life as well), can Mo find the courage to live his convictions? Director Marwan Mokbel ("Ouija Summoning") creates a movie of psychological horror.
Showing: Sat, Oct 7, 8:45 PM @ Row House Cinema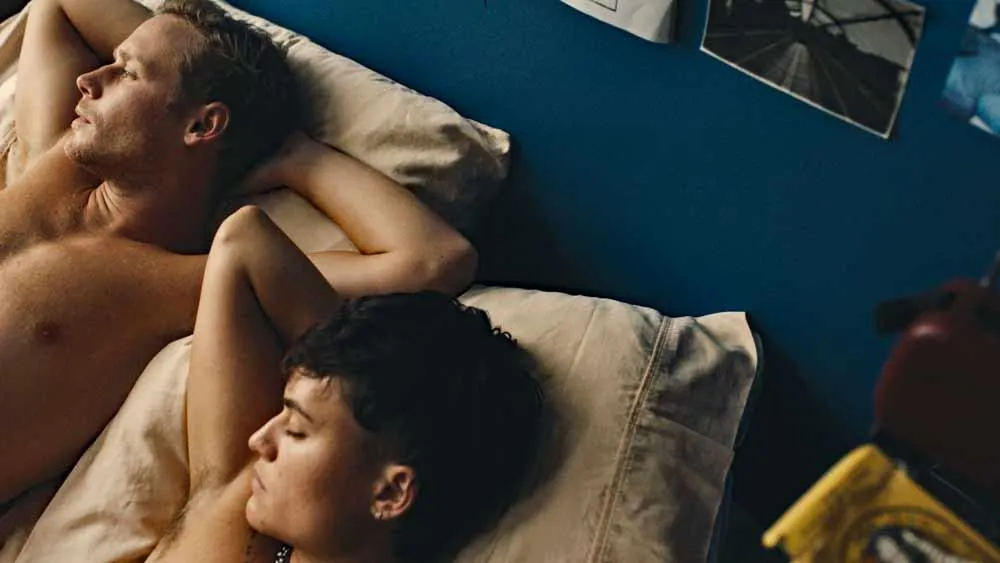 10. "Mutt"
When Feña, a transman, and his ex, John, meet unexpectedly, their unresolved relationship sparks back to life – just as Feña is dealing with his estranged mother, needy little sister, and a visit from his father, who has no understanding about who Feña is and what he needs. The film wraps humor around pain and tenderness in a refreshing twist on the coming-of-age genre. (Read the EDGE review here.)
Showing: Sat, Oct 7, 6:45 PM @ Row House Cinema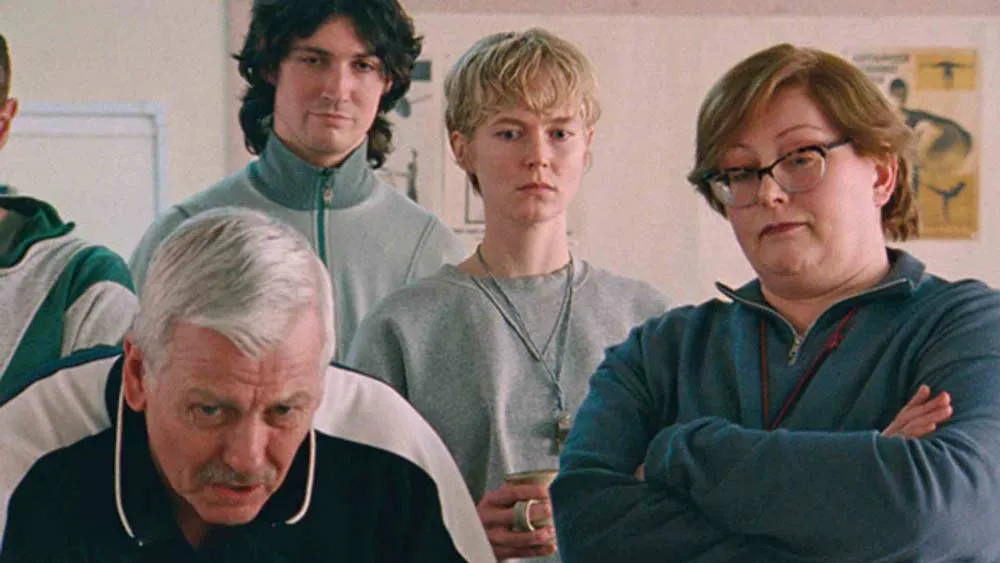 11. "Blue Jean"
It's the 1980s and Britain is about to pass a law that will impose a "Don't Say Gay" law on school staff, including Jean (Rosy McEwen), a recent divorcee who remains closeted as she tentatively embraces her new life and her new relationship with Viv (Kerrie Hayes). But when Jean sees how a new student – a young lesbian – is struggling, her instinct to hide clashes with her instinct to protect. Writer-director Georgia Oakley explores the cost to students and teachers alike in her empathetic historical drama. (Read the EDGE review here.)

Showing Sun, Oct 8, 5:00 PM @ Row House Cinema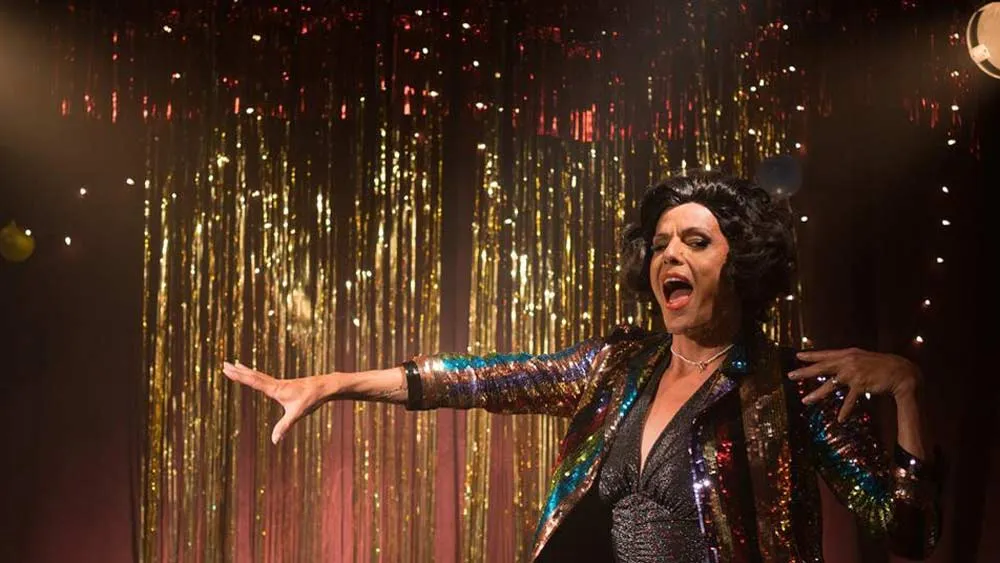 12. "Queen Tut"
Starting a new life in Canada, Egyptian immigrant Nabil begins to learn the art of drag from bar owner Malibu, who becomes his drag mother. Grief, loss, friendship, and a beloved theatrical art form – now under intense attack – fill this hopeful movie. Part of the festival's Closing Event, the film will be preceded by brunch and a drag show featuring Luna Skye, Indi Skies, Alexandra Star, and Andi Whorehol.
Showing: Sun, Oct 15, 11:00 AM @ Row House Cinema
---