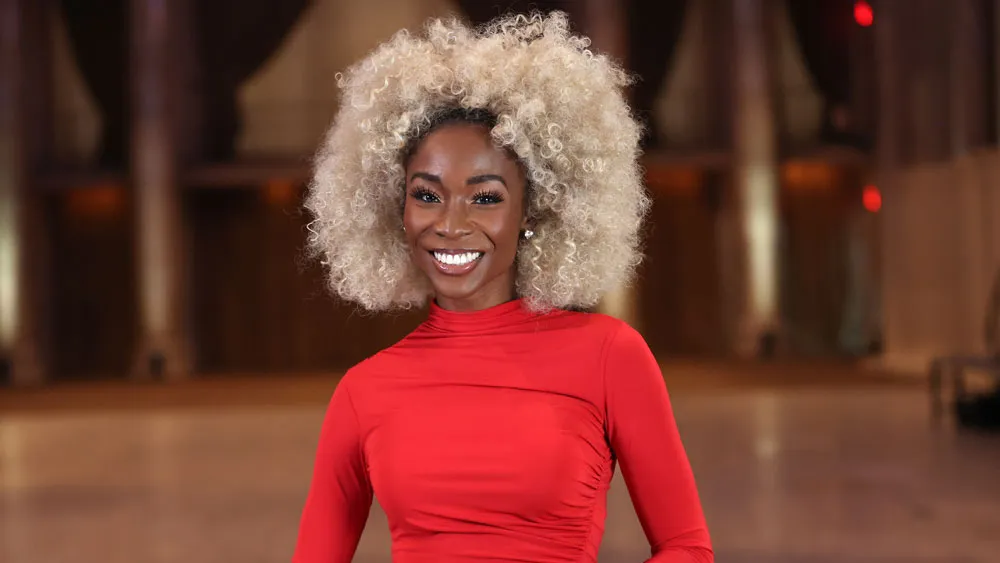 Angelica Ross Leaves Hollywood, Blasts Ryan Murphy in Scorching Interview
Angelica Ross is leaving Hollywood, but not without ruffling some famous feathers. The "Pose" star, who in one of the series best episodes was murdered and attended her own funeral, is heading back to her home in Georgia, where she plans on moving into politics, according to the Hollywood Reporter.
But before she does, she spilled some tea about her colleagues on "American Horror Story: 1984," the ninth season of Ryan Murphy's popular horror series. Earlier this week she called out Murphy who, she tells THR, "abruptly stopped communicating with her three years ago, during which no one in his company, Ryan Murphy Productions, would offer her any information about her status within the 'AHS' franchise." She said she had been working with Murphy on an idea of an all-Black cast season, but was ghosted by the mogul. Ross revealed that she was on a 'first position' seven-year contract with FX," American Horror Story Wiki relayed. "This meant that as a series regular she could not work elsewhere without the network's approval." Eventually, Ross "had to turn down a proposal from Marvel because FX stalled in releasing her," AHS Wiki went on to add.
The transgender actress/activist/businesswoman also named Emma Roberts for having misgendered her on the set in front of a director. Roberts apologized to Ross just as the new season of the series, which stars Roberts, premiered on FX.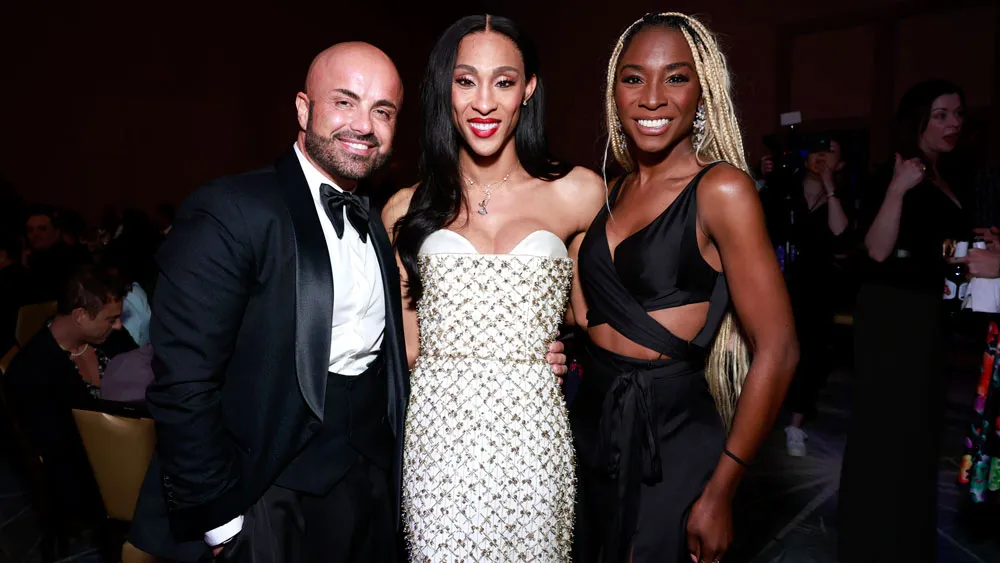 Addressing the apology, Ross tells THR: "It was a bumpy conversation. She apologized and she said, 'I hate that you walked away from our experience together feeling like that. I see in hindsight what I did and how stupid that was. I'm an ally.' I was like, 'No, you're not. You can't call yourself an ally. [Allyship] is an action. You need to be real with me in this conversation. I'm being real with you. You were being messy.' She said, 'I hope that we can go move forward and fix this. I see you out there doing such great work out there'
"And I said, 'Oh, so you see me? You see me talking about the anti-Blackness? Are you using your platform to amplify the work that I'm doing? No, you haven't. So what kind of ally are you?' She was like, 'Well, OK. There's more to be said there. I would love to support causes that you support.'
The truth of the matter is, I know Emma's got big balls. I've seen them on the set, so I'm not surprised that she called me. This girl is no damsel in distress, ever."
Ross tells THR that she thought Murphy was going to be her champion. "I thought he understood. He tweeted something about me after season three of 'Pose': 'I really appreciate Angelica for her strength and her bluntness, but also her talent.'"
When they offered her a role on "AHS," she thought she was being accepted in the Ryan Murphy universe. She was at first reluctant over the money they offered her, and also her not being interested in the horror genre. But Murphy met her price ($50,000 per episode) and she went on to be featured on two seasons, "1984" and "Double Feature."
What she learned from both "AHS" experiences is that not only does chaos rule on Murphy's sets, but that they were old school Hollywood at its worse. "What I witnessed – my eyes just bucked open. I just wasn't sure what I was witnessing. I definitely was witnessing a lot of white men on set in kind of a white-male-dominated space. But somehow folks like Emma Roberts and others – I mean even Billie Lourd, but Billie Lourd I'm cool with – those girls were able to make moves on the set. They were able to open up their mouths and things moved. Sometimes I didn't know if I was watching a mean girl or if I was just watching a woman standing up for herself."
She goes on to say that amongst the chaos, Roberts emerged as the show's de facto show runner. "From what I saw on set and how she talked to the directors and everyone else, my view would be Emma was the boss. She had her trailer outside of the sound studio, not where all the other trailers were. She made sure that everything went through her. She would literally tell them what order we were filming scenes."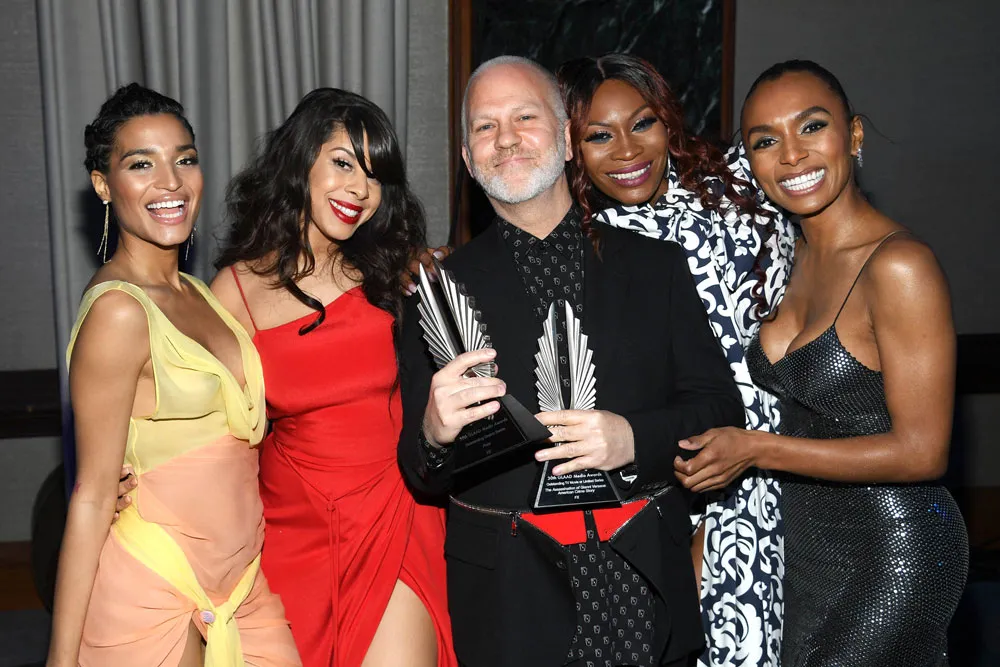 Ross also addressed an issue she had with a crewmember who wore offensive T-shirts, one of which she found racist. While shooting a scene adjacent to the man, Ross said she couldn't do it anymore and walked off the set. The director and production team implored her to come out of her van, but she refused. She then tweeted: "It's a shame that I do all this work out in the world on anti-Blackness and racism and have to come to a set and do the same work."
Within minutes, Tanase Popa, one of the producers, called and told Ross: "Ryan Murphy thinks you should take that tweet down. Things are being handled, and he considers us a family, and we don't share things outside the family."
Ross said, " 'What does it mean that it's being handled? He's still on set and they're still asking me to come out of my trailer. So what has been handled?' And he's like, 'I hear you. It's just that these situations are difficult.' I said, 'OK, fine, I'll take down the tweet. But just so you know, I'm being told that this man wearing these T-shirts has freedom of speech, but I'm the one being told to take down a tweet. I feel like I'm being silenced.'
"Two seconds later, Ryan Murphy calls me directly. So he was probably there for the whole conversation. He starts off not, 'Are you OK?' Not, 'What's going on?' He starts off: 'What's your fucking problem?! Are you serious?!' He goes, 'You think that I would fucking silence you after all I've done and I've been an advocate and done nothing but uplift trans Black women?'"
"I've dealt with this before. This is not my first time at the rodeo of dealing with that energy of white people who think that they are doing good but won't check their own selves when someone Black or of the people they're trying to help is telling them, 'You have a blind spot.' And so he is cussing me out. After he finishes. I say, 'Ryan, that's not what's going on here. First of all, the situation has not been handled. The guy is still on set.'"
" 'I feel unsafe on your set. I feel like I'm just here trying to do a job, and now I got to do a second job of being the adult in the room and handling the situation that you should be handling.' And he said, 'You know what? You are right. I'm sorry. I want to be your biggest champion. I understand the work you're doing, and I want to be your biggest champion.' I believed him."
THR contacted Popa about the incident, who replied in part: "My conversation with her was, 'Hey, I just wanted to check in. Ryan heard that you posted on Twitter. I spoke with John Gray. He's in the process of dealing with it with HR and labor relations. But if something happens, please come to us. I'm right by Ryan when he's directing. I can get him easily, but it's better to come to us. We can actually implement a solution than going to Twitter and just broadcasting this.'"
She also said she was next to Murphy when he called Ross and that he did not use profanity. "I was next to him. His assistant Sara Stelwagen was next to him and we did not hear him cuss at her or say, 'After all I've done for you, why would you do this?' He basically said, 'I don't understand why you would go to Twitter instead of coming to us.'"
---